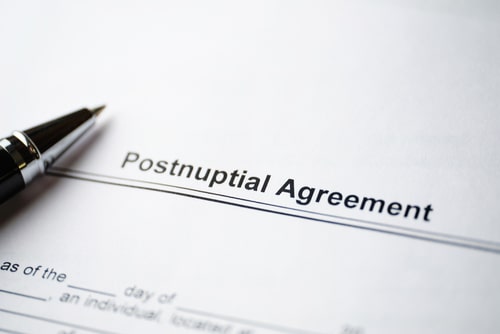 It is often said that around 50 percent of all marriages end in divorce. The actual statistics are unknown, but even if the divorce rate is not that high, the fact remains that a significant percentage of marriages do not last. For those who are planning to get married or who are in a happy relationship, divorce may not seem to be likely. However, it can be a good idea to consider the possibility that a relationship will end, and by making decisions ahead of time through a prenuptial or postnuptial agreement, a couple can help avoid conflict and uncertainty in the future.
Prenups Vs. Postnups
A prenuptial agreement (prenup) will be signed by a couple before their wedding, while a postnuptial agreement (postnup) can be created at any time after spouses become legally married. Both types of agreements can address the same issues, including detailing how certain issues may be handled during a couple's marriage and making decisions about what will happen if their marriage ends through divorce, legal separation, or the death of either spouse.
Generally, prenups and postnups will be limited to addressing matters related to a couple's property and finances. An agreement may specify that certain assets owned by the spouses will remain separate property rather than marital property, or it may decide on how different assets and debts will be divided in the event of a divorce. A prenup or postnup may also include details about spousal maintenance, including specifying whether one spouse will pay support to the other or deciding on the amount that will be paid and the duration that payments will last. However, prenuptial or postnuptial agreements generally cannot make decisions about child custody, and they cannot reduce the amount of child support that a parent would be required to pay by law.
...