Post Nuptial and Prenuptial Agreements
Orland Park Post Nuptial and Prenuptial Agreements Lawyer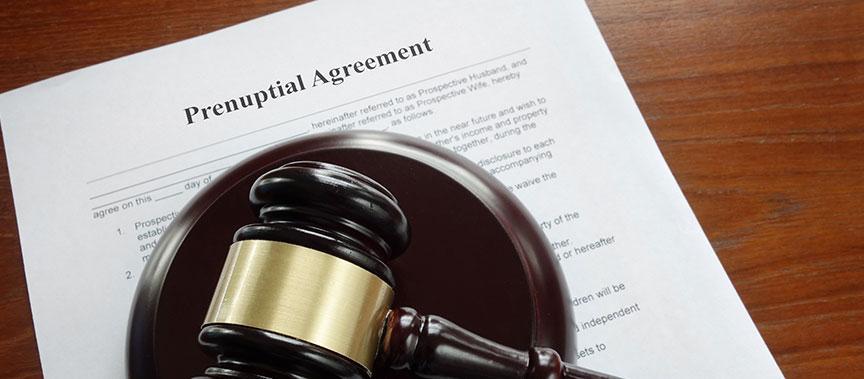 Prenuptial and Postnuptial Agreements Lawyer in Cook County
It may seem overly negative and decidedly non-romantic to talk about the possibility of a divorce before your marriage even begins, but there may be many benefits to creating a prenuptial agreement with your soon-to-be spouse. A prenuptial or premarital agreement is signed before a couple gets marred with the intention of setting expectations regarding property, finances, and other concerns in the event that the marriage was to end in divorce. At The Foray Firm, we help couples draft responsible, legally sound marital agreements that protect each spouse's rights and best interests.
Do You Need a Prenuptial Agreement?
The average age of a person getting married for the first time has increased substantially in recent years, meaning that people are entering marriage with more accumulated property and debts than in past generations. At the same time, second, third, and subsequent marriages have become more common as well. These combined trends, along with a better general awareness of personal property rights, have led to an increase in interest in prenuptial agreements. Prenuptial agreements may be ideal for couples in which:
One or both spouses own a business or other major holdings, including real estate;
There is a drastic difference in income or employability between the spouses;
One or both spouses have children from a previous relationship; or
Either spouse has specific assets or debts that they wish to expressly keep separate from the marital estate.
At The Foray Firm, we have more than 10 years of experience in helping Illinois couples draft equitable, effective prenuptial agreements. We are familiar with all applicable laws, and we will work to ensure that your agreement is built to withstand any potential legal challenges down the road.
Postnuptial Agreements in Plainfield and Bolingbrook
While not as common as prenuptial agreements, postnuptial agreements can also be effective tools in protecting spouses' property rights. Postnuptial agreements can be entered into at any time during the marriage. Some couples create postnuptial agreements to resolve trial separations, while others use them to amend the agreements they signed before getting married. Postnuptial agreements can spell out each spouse's property rights or financial responsibilities, make provisions for life insurance considerations, and much more.
Contact Us for Guidance
A prenuptial or postnuptial agreement is not a guarantee of divorce. In fact, many couples find that by discussing their finances and expectations openly, they are able to largely avoid problems regarding money in the future.
If you would like to learn more about marital agreements in Illinois, contact our office. Call 312-702-1293 for a confidential consultation today. We serve a diverse client base in Will County, DuPage County, and throughout Northern Illinois.