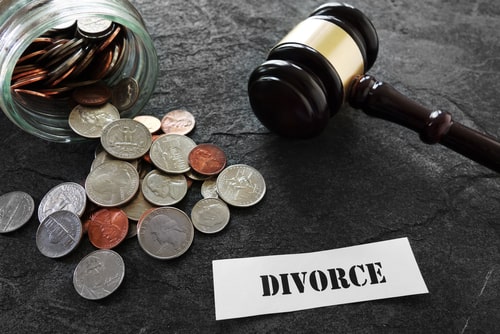 The divorce process can be stressful and difficult, and it can affect you both emotionally and financially. As you take steps to separate from your spouse, you may become concerned about how your money or property will be handled. While you may be able to resolve minor financial disagreements with your spouse during the divorce process, there are some situations where you may need to address significant financial concerns such as the concealment or destruction of marital assets. In these cases, it may be necessary to seek a financial restraining order. By understanding the role that these types of restraining orders may play during your divorce, you can make sure your financial interests will be protected.
What Is a Financial Restraining Order?
During the divorce process, a court order may be issued that will prevent either party from making significant changes to their assets, which may include bank accounts, retirement benefits, investments, or valuable physical property. After the divorce process begins, a temporary restraining order or preliminary injunction may be put in place that will prohibit both spouses from selling, transferring, or concealing money or property or taking any other steps that could affect the marital estate. A spouse who is a business owner will be allowed to engage in transactions that are part of the ordinary course of business, and spouses can also use marital assets to address daily necessities, such as paying bills and buying groceries. If any extraordinary transactions or expenditures need to be made during the divorce process, a spouse will be required to receive approval from the court.
When Is a Financial Restraining Order Necessary?
A temporary restraining order may be needed to preserve the financial status quo and ensure that each spouse has access to marital funds. This not only makes sure each spouse will be able to meet their ongoing needs, but it can ensure that marital property is preserved so that it can be divided fairly and equitably during the divorce process. If there is a risk that your spouse will attempt to hide, dissipate, or otherwise dispose of assets to avoid sharing them with you or to cause you to suffer financial harm, you may need to consider requesting a financial restraining order.
...