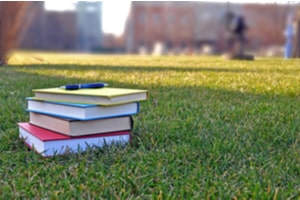 The insurgence of COVID-19 throughout the world has left many universities unsure of how to proceed for the upcoming fall semester. This past spring semester, many colleges went fully online after it became clear that COVID-19 was highly contagious and no vaccine was on the horizon. Things have not cleared up as much as expected since then. As higher education institutions begin to roll out their plans for the upcoming school year, the eligibility of international students may be on the line. Recent guidelines set in place by the Trump administration will leave many international student visas invalid, forcing them to return home.
Do I Have to Return Home?
In early July, the Trump administration announced its new policy for international students in the midst of the COVID-19 pandemic. Since many universities are turning to an all-online platform for the upcoming fall semester, there were questions about whether international students who rely on visas could live in the U.S. while taking these online classes. Every college's fall plan differs as they decide what is best for their institution, professors, and students. Some universities will have a hybrid course system where select courses are offered in-person while others are offered online. Other universities are not offering any in-person courses to avoid possible exposure and contagion on campuses across the country.
Originally, the Trump administration had banned all international students from remaining in the U.S. if they were taking only online courses. These regulations placed universities in a difficult spot, having to choose between offering in-person courses and placing their professors and students at risk of contracting COVID-19 or losing thousands of dollars in student tuition as many international students return home. Displacing these international students also could have increased the risk of contagious students returning to their home countries and further spreading COVID-19.
...