Reasons For Signing a Prenuptial Agreement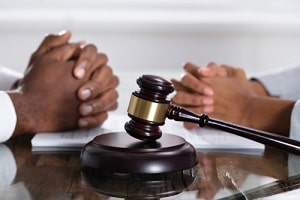 Prenuptial agreements are not mandatory within an Illinois marriage, but any engaged couple that has personal or business assets may want to protect what is theirs before getting married.
A prenuptial agreement is a written agreement that both you and your future spouse construct before getting married. This agreement lays out how property and assets will be divided if divorce or death were to occur. Items that can be included within a prenuptial agreement include:
Division of property and/or assets

The right to manage and control property belonging to the other spouse

Changes or elimination of spousal support/maintenance

Establishing a will, trust, or other arrangement or obligation to carry out the prenuptial agreements terms

The ownership rights in and distribution of the death benefit from a life insurance policy

Choice of laws that will be used for creating the agreement
Signing a prenuptial agreement may be beneficial for one or more of the following reasons:
You Are Wealthier Than Your Future Spouse: In the event that your spouse is just marrying you for your money, signing a prenuptial agreement can guarantee your money does not land in their pockets if you two would get a divorce.
You Have Property and/or Assets You Want to Protect: If you have an important piece of property or family inherited assets, signing a prenuptial agreement can keep them protected and in your possession no matter what the outcome of your marriage ends up being.
You Want to Establish Peace of Mind: Knowing you have a back-up plan in case a tumultuous situation were to arise is always better than remaining in an unstable state.
You Have Children from a Previous Marriage That You Want to Receive Your Inheritance: Without a prenuptial agreement, your children and your new spouse could argue over the assets that you leave them.
You Want to Avoid a Messy and/or Expensive Divorce: A prenuptial agreement can relieve stress in the event that you divorce by completing some of the negotiations in advance.
Contact a Joliet, Illinois, Prenuptial Agreement Attorney Today
Signing a prenuptial agreement does not mean your marriage will end in a divorce. At The Foray Firm, we have walked many soon-to-be-married couples through a smooth and easy prenuptial agreement process. Contact a DuPage County marital agreement attorney at 312-702-1293 for a confidential and custom consultation today.
Source:
http://www.ilga.gov/legislation/ilcs/ilcs3.asp?ActID=2087&ChapterID=59