Establishing Parentage for Same-Sex Couples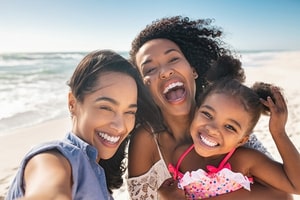 An increasing number of same-sex couples are raising children together. The growing number of same-sex couples with children is one of the reasons that Illinois now uses the term "parentage" instead of "paternity." A child growing up with two moms or two dads will consider both adults their parents. It is very important to make sure that the law also sees both same-sex partners as the child's legal parents. While it may not be possible for a same-sex couple to have a biological child in common, it is certainly possible for same-sex couples to have a legal child in common. Illinois offers several routes to legal parenthood for gay and lesbian couples that may not be so easily available in other states. Establishing both of you as your child's legal parents provides additional security to the child in the event that the parents separate or divorce, or in case one parent passes away. If you are unsure whether you and your partner both have a legal parent-child relationship with your child, our lawyers can help.
What Options do Same-Sex Parents Have for Establishing Parentage?
Same-sex parents generally have the same options for establishing legal parentage that opposite-sex parents do. It matters little whether the child is biologically related to either of you for the purpose of creating a legal parent-child relationship. In Illinois, gay and lesbian parents can establish parentage by methods including:
Marriage - If you and your spouse were already married or in a civil union when your child was born to one of you, Illinois will simply presume that you are both the child's parents. In this case, the presumption of parentage is automatic and you probably do not need to take any further action. This typically does not apply if a gay man has a child with a woman outside the marriage unless a surrogacy agreement is in place.

Birth certificates - Same-sex couples in Illinois may put both of their names on the child's birth certificate. Regardless of biological impossibility, Illinois will presume that the people named on the child's birth certificate are the child's parents.

Adoption - Same-sex couples are free to adopt just as opposite-sex couples are. Stepparent adoption may be possible if one of you has complete custody of a biological child.

Surrogacy - Surrogacy law can be very complex, but it is one of the major ways that same-sex couples become parents. Often, children born through surrogacy are the biological child of one parent but not the other. You will need to consult an attorney if you are considering having a child through surrogacy.
Same-sex parentage is a fairly new field of law, but it is incredibly important. Legal parentage protects parents as well as children.
Contact a Will County Parentage Attorney
The Foray Firm is committed to building strong families through establishing legal parentage. Our experienced Homewood parentage lawyers will help you and your spouse or partner ensure that your child is legally your child. Call 312-702-1293 for a free consultation.
Source: https://www.ilga.gov/legislation/ilcs/ilcs3.asp?ActID=3638&ChapterID=59