What If My Spouse Took Advantage of Me Using a Prenuptial Agreement?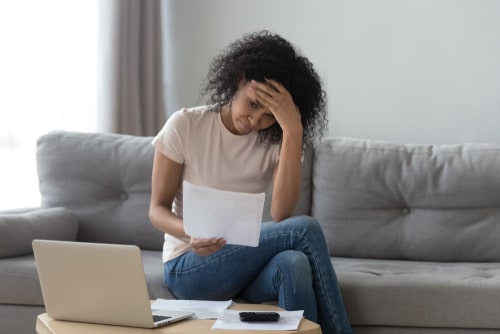 Trust and honesty are extremely important in a relationship. You and your spouse should be comfortable telling each other just about anything - especially when it comes to their financial status. Yet, it happens all the time that people sign a prenuptial agreement thinking they have all the right information, only to find out that some very important things were left out. If you were not represented by a lawyer when you signed your prenuptial agreement, you probably did not do a huge amount of fact-checking. After all, this was the person you were about to marry. You were likely very happy together at the time, even if that happiness stemmed from a falsehood on your spouse's part.
Now, if things have changed and you are thinking about divorce, your prenuptial agreement could be very important. The good news is that if you were tricked or coerced, your prenuptial agreement may not be enforced against you.
Prenuptial Agreements Based on Dishonesty, Coercion, or Unfairness
Not all prenuptial agreements are inherently unfair, despite the way they are commonly portrayed in media. Often, couples who are able to sit down together and work out a fair deal are very strong couples. If the idea of actually sitting down, making important financial disclosures, and then compromising on important terms sounds foreign to you, there is a possibility that your spouse has taken advantage of you.
If your spouse simply handed you a document and demanded that you sign it, it is a very possible that the agreement is heavily in their favor. This is very common when there is an income disparity or power imbalance in the relationship. Often, the spouse with more power or money will use prenuptial agreements as a way to "trap" their spouse by making them agree to take nothing in the event of divorce. These extreme clauses are often discarded by courts, who see them as unconscionable.
If you did sit down with your spouse to reach an agreement, there is still the possibility that they were less than honest. If you did not find out until after you signed that your spouse owned assets they failed to disclose, then your entire agreement is based on a lie. If you had known that your spouse had two secret bank accounts, an ownership interest in a corporation, or multiple real estate properties, you may have refused to sign your agreement as it is.
If you were tricked or coerced into signing a prenuptial agreement, or if your agreement is drastically unfair, then it is possible that the agreement is invalid. You will need to speak with a lawyer to better understand how your prenuptial agreement could affect your divorce.
Call a Will County Divorce Attorney
The Foray Firm fights hard to protect people from unfair or coercive prenuptial agreements. Our skilled Joliet divorce lawyers will strive to stop an agreement you did not sign willingly after complete disclosure from hurting you in a divorce. Call 312-702-1293 to begin with a confidential consultation.
Source:
https://www.ilga.gov/legislation/ilcs/ilcs3.asp?ActID=2087&ChapterID=59