5 Things Parents Can Do to Make Divorce Easier on Children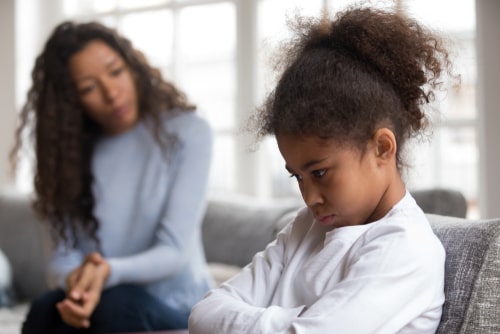 The end of a marriage can be an incredibly stressful time for both parents and children. Despite parents' best efforts, children may feel caught in the middle of a divorce. They may worry that the divorce is their fault, or they may feel like they will have to choose sides between their parents. They may also be concerned about how their lives will change, whether they will be required to move to a new home or change schools, and when they will be able to see and spend time with each parent. Addressing these issues can be difficult for parents, especially when they are focused on resolving legal concerns and making adjustments to their own lives.
If you are a parent who is going through a divorce, you will want to make sure you can help your children get through this process as best as possible while maintaining good relationships with them. Here are a few tips to follow as your family adjusts to the changes in your lives:
Communicate Openly With Your Children
One of the most important things you can do as a parent is to be open and honest with your children about your divorce while making sure conversations are age-appropriate and focused on their emotions and needs. You should let them know what is happening and give them expectations about how their lives may change, and you can answer any questions they may have without sharing any inappropriate details. By being honest with your children, making sure they understand that the divorce is not their fault, and letting them know that they are loved by both parents, you can help ease their concerns, and you can continue to maintain positive relationships with them.
Maintain Consistency
Divorce can be a major upheaval that can cause chaos in children's daily lives. While it is impossible to maintain all aspects of your family life that your children were used to while you were married, you will want to try to maintain normalcy and consistency as much as possible. By following regular routines, ensuring that rules and discipline are consistent in both parents' homes, and engaging in children's lives and activities, you can help your children understand what to expect in their lives while minimizing uncertainty and stress as much as possible.
Protect Children From Conflict
Due to the breakdown of your relationship with your spouse, arguments and other forms of conflict may be inevitable. However, you will want to make sure your children do not witness these conflicts, and it is important to keep them from becoming involved in divorce-related disputes. In addition to avoiding arguing in front of your children, you will want to make sure they do not feel like they have to choose between the two of you, and you should avoid sending messages to the other parent through your children or asking them questions about the other parent's activities, relationships, or lifestyle. Shielding children from conflict can help them avoid stress and other negative emotions.
Put Your Children's Needs First
As you work to complete the divorce process, you will need to address multiple issues related to your children, including child custody and child support. As you negotiate a parenting plan and determine how you and your spouse will share custody, it is important to focus on what is best for your children rather than your own desires or expectations. By making your children's needs and interests your top priority, you can determine where compromises may be made, and you can lay the groundwork for cooperation with your ex as you raise your children in the years to come.
Seek Outside Support
Divorce is undoubtedly challenging, and as you deal with the ways it will affect you and your children, you may be uncertain about the best ways you can promote positivity in your own life and be there for your children. Seeking the help of a professional therapist can be tremendously beneficial in helping you work through the emotions of your divorce and determining the best ways to handle concerns related to your children. Your children may also benefit from seeing a therapist or counselor, or family therapy may help you maintain positive relationships and respond to their needs and concerns. Other forms of support may also be available, including support groups for divorced parents, positive relationships with friends and family members, and participation in community activities.
Contact Our Orland Park Divorce Lawyers
While divorce can be a difficult experience, you can help protect your children's interests by taking steps to address their concerns and meet their needs. At The Foray Firm, our Homewood divorce attorneys can work to ensure that the legal issues in your divorce will be handled correctly, allowing you to focus on your children and maintain positive relationships with them. Contact our office at 312-702-1293 to set up an appointment and get the legal help you need.
Sources:
https://health.clevelandclinic.org/help-child-breakup-divorce/
https://www.psychologytoday.com/us/blog/how-raise-happy-cooperative-child/201302/8-strategies-helping-kids-adjust-divorce
https://www.parents.com/parenting/divorce/coping/11-rules-for-helping-your-child-deal-with-divorce/