Child Custody Myths Every Illinois Parent Should Be Aware of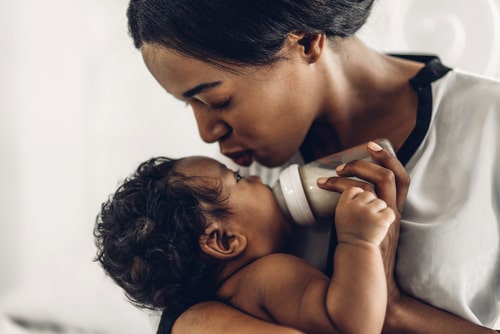 Whether you are unmarried or planning to divorce, child custody matters may be at the top of your mind. In Illinois, child custody is broken down into two main components. The allocation of parental responsibilities is the allocation of decision-making authority over the child. Parental responsibilities address questions such as where the child will go to school or what type of medical care the child will receive. Parenting time is the second component in a child custody case. Parenting time is the time a parent watches the child and is directly responsible for the child's safety and well-being.
Child custody issues in a divorce or family law can be confusing, and there are many myths surrounding these complex issues. Read on to learn more.
Myth: Mothers Always Get the Majority of the Parenting Time and Parental Responsibilities
Many people assume that mothers are favored over fathers in a child custody case. However, Illinois law does not differentiate between women and men with regard to family law matters. Both mothers and fathers have the same right to parenting time and parental responsibilities. However, courts do seek to preserve the status quo in many cases. So, if a child has traditionally spent more time with his mother, the court may award her a greater share of the parenting time or responsibilities.
Myth: I Will Have to Go to Court for My Child Custody Dispute
If the thought of a public courtroom dispute makes you uncomfortable, you are not alone. Most people involved in family law cases want to keep the issue out of court if possible. Fortunately, there are many options for parents who hope to resolve custody disputes out of the courtroom. Mediation is one alternative resolution method that parents can use to work toward an agreement on custody terms. The spouses may also be able to negotiate an agreement with help from their respective attorneys.
Myth: The Child Chooses Who He or She Lives With
Illinois courts will take a child's opinion into consideration when making a decision regarding the allocation of parental responsibilities and parenting time. However, courts also recognize that children cannot be expected to understand the full scope of a situation like this and make the decision that is best for them. All child custody decisions are made based on what is in the child's best interests, which may not always align with the child's preferences.
Contact our Will County Child Custody Lawyer
At The Foray Firm, we know that child custody issues can be complicated and hostile. We offer dependable legal guidance to parents in this situation. Call our Homewood family law attorneys at 312-702-1293 to set up a confidential consultation.
Source:
https://www.ilga.gov/legislation/ilcs/ilcs4.asp?ActID=2086&ChapterID=59&SeqStart=8300000&SeqEnd=10000000