How to Have a Happy and Successful Step-Family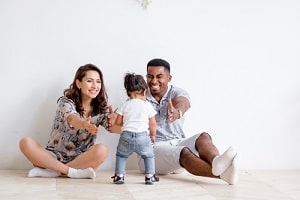 It is not uncommon for people to get remarried after they have ended their first marriage. Remarriage is a second chance at happiness for many people. When you get remarried, you often bring many things with you from your previous life, including your children. Creating a blended family can be extremely rewarding, but it comes with its challenges. Remarriage itself can be difficult, but you can overcome its challenges by preemptively planning your future with a skilled family law lawyer. Here are a few tips on how to create a successful and happy blended family:
Help Your Children Adjust to the Changes: There are a lot of changes that come when you create a blended family. For children, these changes can be difficult, but there are things that you can do to help them adjust to their new family. When it comes to helping your own children, you should remind them that they are still loved and valued. You should also make sure they have access to their other parent. Allow your stepchildren to set the pace of the relationship; it can often take years for everyone to feel comfortable in a blended family.
Carefully Consider Your Options Before Pursuing Step-Parent Adoption: Many parents want to solidify their relationship with their stepchildren by completing a

step-parent adoption

, but there are many things you have to consider before you choose to go ahead with a step-parent adoption. Illinois allows a child to have only two legal parents at one time. This means you would have to get your child's other parent to relinquish their parental rights or have their rights taken away from them before your new spouse could adopt your child. You should also consider how doing this might upset your children.
Consider Getting a Prenuptial Agreement: If you have previously been married and you are planning to get married again, you should seriously consider getting a prenuptial agreement beforehand. A

prenuptial agreement

can help you make sure your assets are protected for your own benefit and ultimately the benefit of your children in the event that you get divorced from your new spouse.
Get in Touch With a Skilled Will County Family Law Attorney Today
Before you get too far ahead, you should consult with a knowledgeable and compassionate Joliet, IL, family law lawyer to make sure you are covering all of your bases. At The Foray Firm, we can help you take care of all of the pre-planning matters before you get remarried, such as drafting a prenuptial agreement, ensuring your parenting plan is up-to-date and helping you pursue a step-parent adoption. Call our office today at 312-702-1293 to schedule a consultation.
Sources:
https://www.acpeds.org/tips-for-stepfamily-success
https://www.helpguide.org/articles/parenting-family/step-parenting-blended-families.htm