How Can I Prepare For My Pre-Adoption Interview?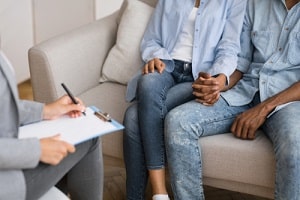 Much like physically having your child, there are various tasks that must be completed before your family can grow through adoption. For those who have chosen to adopt, there is a long checklist that is required of them before even getting approval to adopt a child. All adoptions require a home study to be conducted to ensure that the applicants are fit to adopt. The interview portion of the adoption process can determine your eligibility to adopt, making it crucial to be prepared for this step. In order to help prospective parents get approval to find their future child, we have prepared a home study guide for those considering adoption.
Locate a Provider: Depending on where you are looking to adopt from, the home study process and the available agents vary. Those adopting domestically through an agency may have a home study agent assigned to them that works with the agency themselves. If you are not adopting through an agency or the agency does not have their own representatives, you will need to find a social worker or outside agency that performs home studies. Those adopting internationally will want to search for a provider that is Hague-Accredited. Those with this accreditation follow the U.S. government's rules for international adoption.

Complete the Paperwork: As is true with any legal process, adoption home studies require ample paperwork to be completed. This will typically include your birth certificate, tax returns, social security card, and driver's license. They may also ask you to include personal statements and general background information about yourself. These exact requirements can change based on who you are working with, which is why it is so important to do your research before opening your house for evaluation.

Consider Your Intentions: One of the main purposes of the home study is to evaluate the individuals' parenting ability and their reason for adopting. The home study agent will most likely ask you about your preferred parenting style as well as your motivation to adopt. Having these answers prepared beforehand can be a good way to avoid appearing disorganized or providing an answer that does not present you in a good light.

Safety First: The primary intention of adoption is to place children in a safe and healthy environment. The home study attempts to gauge the environment that you would provide a future child, including the safety of your home. "Baby-proofing" your house before the interview is a good idea. While you do not have to take extensive measures, make sure that your smoke detectors work, cover electrical outlets, and have a fire extinguisher within the house. These are basic safety measures that the interviewer will look for. If you have a pool or any dangerous areas in your home, you should add a fence or barrier that would keep your child from getting hurt.
Contact a Joliet Adoption Lawyer
As is true with any interview, home studies can bring out the worst qualities in people if they are unprepared. Nerves can often get the best of applicants and ruin their chances of moving forward with the adoption process. Before making your home study appointment, it is a good idea to consult a legal professional who has experience with both domestic and international adoptions. At The Foray Firm, we help clients with every step of the adoption process so that they can successfully grow their family. If you are considering adoption, contact our skilled Will County adoption attorneys today at 312-702-1293.
Sources:
https://binti.com/home-study/how-to-prepare-for-a-home-study/
https://adoption.org/prepare-adoption-interview