Navigating Child Custody Disputes Involving LGBT Parents in Illinois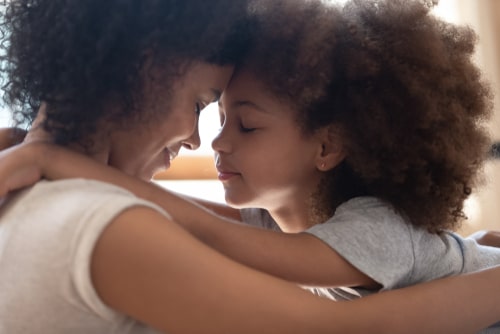 In Illinois and throughout the country, same-sex couples now have the right to marry, and with that comes the right to adopt or raise a child together. However, this also means that should these couples choose to separate or divorce, they can face complex child custody disputes.
If you are an LGBT parent facing a child custody dispute, it is important to understand your rights under the law. In Illinois, parents have equal rights when it comes to making decisions about their children's upbringing—regardless of their sexual orientation or gender identity. This blog post will explain the legal framework surrounding child custody disputes involving LGBT parents in the state of Illinois.
Unmarried Parents May Not Have Parental Rights
Parentage, formerly called "paternity," refers to the legal child-parent relationship. A woman who gives birth to a child is that child's legal parent. Her spouse is also the legal parent of the child. If the parents divorce, both parents have a right to parenting time and parental responsibilities.
However, if an unmarried same-sex couple has a child, this may not be the case. In some situations, parentage must be established through administrative action or court order. If parentage is not established and the parents are not married, the non-biological parent may not have a right to child custody in the event of a separation.
How to Handle Disagreements Regarding Custody
If you and your partner are getting separated or divorced and you disagree about child custody issues, you may understandably be frustrated. The first step is to retain a child custody lawyer who is experienced in LGBT family law matters. Your lawyer can explain your options and help you decide what to do next.
Mediation is often a useful tool in negotiating a child custody agreement. During mediation, you and your partner will sit down with a trained mediator who helps you discuss your situation and work toward an agreement.
If negotiations and mediation do not result in an agreement, the court will make a decision for you. Most courts favor child custody arrangements that keep both parents involved in the child's life – regardless of the parents' genders. However, if there are safety concerns, a parent's parenting time or parental responsibilities may be restricted.
Contact our Will County Child Custody Lawyer for Help
Family law matters involving LGBT+ individuals can be complicated. If you are going through a separation or divorce and you have children, contact our Orland Park family law attorneys for legal guidance and skilled representation. Call 312-702-1293 for a personalized consultation.
Source:
https://www.ilga.gov/legislation/ilcs/ilcs5.asp?ActID=3638&ChapterID=59