Exploring the Reasons to Get a Postnuptial Agreement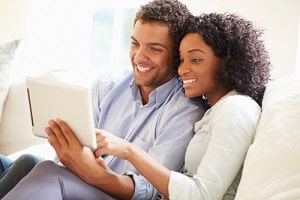 Almost everyone has heard of a prenuptial agreement. Most of what many people know comes from movies or television shows portraying a woman marrying a wealthy man and signing a prenuptial agreement to protect his riches. Prenuptial agreements and postnuptial agreements come from the same family of legal documents and can do just about the same things. Both agreements can dictate which property is and is not marital property, how that property will be divided in the event of a divorce and the terms of spousal maintenance, among other things. The thing that differs between a prenuptial and postnuptial agreement is when the agreement is signed. A prenuptial agreement is signed before the wedding and a postnuptial agreement is signed after the wedding. Here are a couple of situations in which you may want to consider getting a postnuptial agreement:
You Did Not Have Time to Sign a Prenuptial Agreement: One of the most common reasons why couples get postnuptial agreements is because they either did not or could not sign a prenuptial agreement before they were married. A postnuptial agreement is very similar to a prenuptial agreement, which is why it is a popular option for those who found the idea of a prenuptial agreement unromantic or those who did not have enough time before the wedding to create one.
Circumstances Have Changed During the Marriage: There are a variety of reasons why a married couple might want to get a prenuptial agreement, most of them stemming from the fact that their circumstances may have changed during the marriage. For example, coming into an unexpected inheritance or winning a large sum of money can prompt a couple to want to reexamine their finances. Another reason could be because one spouse unexpectedly decided to take time off of work to care for and raise the couple's children. This puts that spouse in a more vulnerable financial position and a postnuptial agreement could promise support if the spouses were to ever divorce.
Whatever the Reason, You Need a Homewood, IL, Postnuptial Agreement Lawyer by Your Side
If you did not get a prenuptial agreement before you were married, it is not too late. You can still get a postnuptial agreement at any time after your marriage, and it can be used much like a prenuptial agreement. There are many situations in which you may want to consider getting a postnuptial agreement, which is why you should call a Will County postnuptial agreement attorney to discuss your situation. At The Foray Firm, we understand that a postnuptial agreement could be the key to a happy marriage. Call our office today at 312-702-1293 to schedule a consultation.
Sources:
https://www.investopedia.com/articles/personal-finance/062915/5-signs-you-need-postnup.asp
https://www.forbes.com/sites/heatherlocus/2018/09/23/why-prenuptial-and-postnuptial-agreements-lead-to-stronger-marriages-and-prevent-disastrous-divorces/#24cf41f26488