Can a Parent Who Shares Custody Object to the Use of a Babysitter?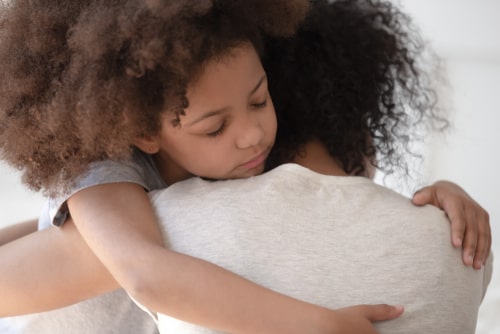 For parents who are divorced or separated, sharing custody of children is not always easy. A parent who has been used to making decisions for their children, providing care at all times, and handling child-related issues that arise may struggle to let go during the times that their children are not with them. While a well-crafted parenting plan can alleviate some of these issues by establishing rules and boundaries and detailing how certain parenting issues will be handled by both parents, some concerns may still arise about whether children are being properly cared for.
One issue that parents may encounter may be related to the use of babysitters or other childcare options. If a parent learns that their children are regularly being left in the care of a babysitter or being sent to the home of grandparents or other extended family members, they may feel that the other parent is not living up to their responsibilities to provide the necessary care and supervision for the couple's children. To address this issue and ensure that children can be in the care of a parent whenever possible, parents may seek to implement the right of first refusal in their parenting plan.
What Is the Right of First Refusal?
Generally, the right of first refusal refers to provisions in which a parent will be offered the opportunity to care for children when the other parent will not be available. That is, if children are scheduled to have parenting time with a parent, and that parent cannot provide care during this time, the right of first refusal will require them to contact the other parent and see if they are available to care for the children before planning to have a babysitter or family member watch the children. Essentially, the other parent must first be given the opportunity to refuse to provide care before any other arrangements may be made.
The right of first refusal can provide some reassurance for parents that their children will always have the necessary care. It can alleviate their concerns that the other parent may be failing to meet their responsibilities and leaving the children in the care of others while they pursue their own desires and interests, and it can provide a parent with more time with their children and ensure that children's needs are being met.
However, when implementing the right of first refusal, it is important for parents to understand the specific situations where it may apply and how related concerns will be handled. Usually, a parenting plan will note specific days and times when the right of first refusal will apply. For example, it may not apply on weekdays when children attend daycare or receive care from a nanny or babysitter while a parent is working, but it may apply on weekends when a parent has made other plans during their scheduled parenting time. A parenting plan may also state the amount of time that a parent must be unavailable before they will be required to contact the other parent and see if they can care for the children.
Other related issues may also need to be addressed, such as how parents will contact each other to discuss these situations and how transportation arrangements for children will be handled. Ideally, the right of first refusal will serve to eliminate confusion about when children will stay with either parent, and it will allow children to maintain close, continuing relationships with their parents, regardless of where they primarily live and how much time they regularly spend in each parent's home.
Contact Our Orland Park Child Custody Attorneys
Matters related to child custody and the right of first refusal can sometimes be complex, and parents may need to determine how to resolve disputes as they make decisions about how they will share legal and physical custody of their children. If you have questions about whether the right of first refusal should be included in your parenting plan, or if you need to make sure your parental rights will be protected as you negotiate a child custody agreement, The Foray Firm can provide you with effective legal help while advocating for solutions that will protect your children's best interests. Contact our Markham child custody lawyers at 312-702-1293 to arrange a consultation.
Source:
https://www.ilga.gov/legislation/ilcs/ilcs4.asp?ActID=2086&ChapterID=59&SeqStart=8300000&SeqEnd=10000000