Can a Prenuptial Agreement Be Modified in Illinois?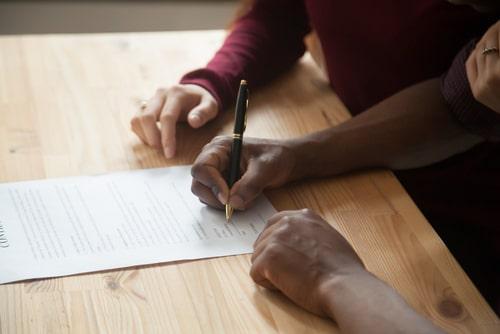 For many couples, a prenuptial agreement is a useful tool to help each partner define and protect their interests in property and assets. Agreements that are written and willingly signed by both partners are generally legally binding and enforceable, including in the event of a divorce. However, they are not necessarily permanently set in stone. There are many reasons why you may wish to modify a prenup at some point during your marriage, and you should know that it is possible to do so.
How Do I Modify a Prenup?
In Illinois, the primary legal requirements for modifying a prenuptial agreement are the same as the requirements for creating a prenup in the first place. Namely, the modifications must be set down in writing, and both you and your spouse must sign the document indicating your agreement. You can also revoke a prenuptial agreement entirely through the same process. The most challenging part of modifying a prenup may be finding terms that you and your spouse both agree to. However, there are situations in which updating your agreement can be beneficial for both of you.
Reasons to Update a Prenuptial Agreement
You and your spouse may want to update your prenup if one of the following applies to you:
You feel your current agreement is inadequate. Perhaps you rushed into a prenup without fully considering your needs, or you forgot to include an important provision. Or, perhaps you and your spouse entered into an agreement on your own, and you would now like for an attorney to review it and offer advice to help you better protect your interests.

Your financial situation has changed. You may have drafted your prenup at a time when you and your partner had fewer assets, or when you were on roughly equal financial footing. If your assets have grown or become more complex, you may wish to address them in greater detail in your prenup. Or, if the balance has shifted because one spouse has received an inheritance or suffered an impairment to their earning capacity, you may need to adapt your agreement to account for the change.

New information has come to light. Perhaps you have learned that your spouse was not completely honest with you about their finances before you signed your prenup. Such a revelation could be enough to destroy a marriage, and the terms of the prenup are unlikely to hold up in court in this case. However, if you can work through this rough patch and both you and your spouse can commit to full transparency, you may be able to update your prenup based on your full knowledge of the situation.
Contact a Joliet Prenuptial Agreement Lawyer
At The Foray Firm, our Will County family law attorneys are available to help you draft and review a prenuptial agreement, or to modify an existing prenup if necessary. With our legal counsel, you will be better informed of the tools you can use to protect yourself. Call us today at 312-702-1293.
Source:
https://www.ilga.gov/legislation/ilcs/ilcs3.asp?ActID=2087&ChapterID=59