Five Benefits of Establishing Paternity in Illinois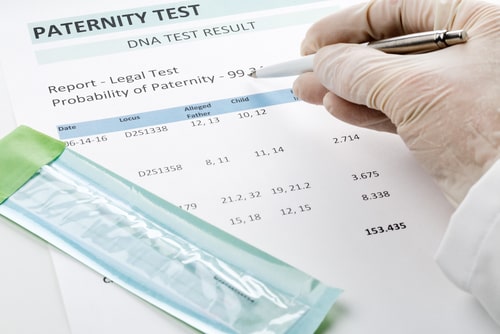 Some mothers in Illinois are reluctant to name their child's father on a birth certificate and for good reason. Their child's father may be abusive, angry, or an alcoholic and the mother may fear that by establishing paternity, she is exposing her child to a lifetime of a relationship with a poor caregiver. A mother may also be reluctant to try to establish paternity because she is not sure who the child's father is. Others still may want to legally name their child's father but feel unable because the father has passed away.
Yet legally establishing paternity is important for many reasons. Single parenthood is a daunting task that poses a difficult financial and emotional burden. If you are on the fence as to whether or not you want to establish paternity, here are five great benefits that you, your child, and their father could enjoy if you do.
Benefits of Establishing Paternity
Simplified child support and parenting agreements - Before a father can get parenting time or can be ordered to pay child support, a legal relationship with a child must be established. Even if parents already have a verbal agreement about child support or a co-parenting schedule, not establishing paternity can make these impossible to enforce.
Social Security and Veterans Administration benefits - Children can get Social Security and VA survivor benefits from parents who have passed away, but only if there is a legal child-parent relationship. These can include cash payments, life insurance, and money for education.
Health insurance coverage - If a father has insurance through his job, his child may be covered up to age 26. Having good health insurance is essential for helping a child grow up happy and healthy.
Parent-child relationship - Research shows that children do best when they have a positive relationship with both parents. Of course, certain fathers behave in ways that make co-parenting impossible. But for most of us, imperfect parenting is the name of the game - and although a young child may not have questions about their father yet, they are bound to when they are older.
Knowledge of family history - Adults sometimes need to know their family history for many reasons. Health questions, genetic risks, and curiosity about heritage and genealogy are all good reasons for having relationships with members of both sides of a child's family.
Call an Experienced Will County Paternity Lawyer
Proving legal paternity can be difficult, but it can have major payoffs. Although it may not be easy, an experienced Joliet paternity lawyer with The Foray Firm can help you and your child get the benefits of establishing paternity. No matter the situation, we are here to help you establish paternity in a friendly, non-judgmental environment. Call us today at 312-702-1293 to schedule a confidential consultation and learn more.
Source:
https://www.ilga.gov/legislation/ilcs/ilcs5.asp?ActID=3638&ChapterID=59
https://www.ssa.gov/pubs/EN-05-10085.pdf