UPDATE: Can I Still Prove Paternity if My Child's Father Is Deceased?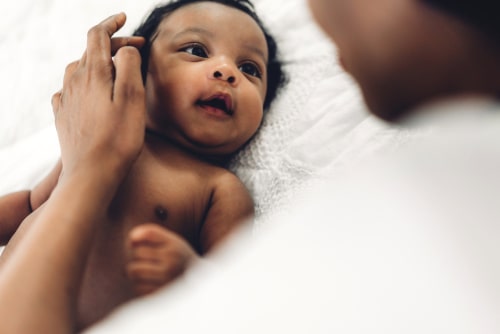 Originally published: October 15, 2020 -- Updated: May 11, 2023
Update: As mentioned below, it may be necessary to establish paternity for a child even if a parent has died. By following the proper procedures to recognize that a person is the child's biological father, the child will be able to receive an inheritance from their father, which can provide them with substantial financial benefits both immediately and in the future. However, there are a number of other benefits of establishing paternity, including:
Social Security benefits - Children who are under the age of 18 and unmarried can receive Social Security benefits through a deceased parent. If the parent was retired or received disability benefits, the child will generally be able to receive 50 percent of the benefits the parent was being paid before their death. If the parent had worked a sufficient amount of time and paid Social Security taxes, the child will generally be able to receive 75 percent of the basic Social Security benefit the parent would have been entitled to.

Other types of benefits - If a parent was a veteran, their child may be eligible for survivor's benefits. Other retirement benefits, such as pensions, may also be available to a child after a parent's death.

Medical history - When a child receives medical treatment, doctors may need to consider their family medical history to determine whether they may be affected by certain hereditary conditions. Establishing a legal relationship between a child and a deceased parent will allow the child to access the parent's medical records and ensure that doctors have the necessary information.

Emotional benefits - By understanding who their parent was, a child can have a better sense of where they came from. When paternity is established, this may also give the child the opportunity to connect with extended family members and build important relationships. Even if these connections are not established right away, a child will have the opportunity to research their roots in the future.
Contact a Will County Paternity Attorney
If you wish to establish paternity for your child, The Foray Firm can help you understand the steps you will need to follow, and we will make sure you complete all of the required legal procedures. With our help, you can ensure that your child will have the resources needed as they grow up. Contact our Orland Park paternity lawyers at 312-702-1293 to get legal help with these issues or any other family law concerns.
---
If you have recently had a child, or simply never identified your child's father on their birth certificate, it is important that you legally recognize who the child's biological father is. For some mothers, naming their child's father may open a door for a contentious or abusive relationship between the child and their biological father. For others, they may not be certain about who the father is. A difficult situation that some mothers encounter is their child's biological father passing away before they were able to name them on the birth certificate. Even if the child's father is deceased, proving paternity can lead to a number of benefits, both financial and emotional. Luckily, those with male children still have the ability to do so with the help of modern technology.
DNA Testing on Family Members
For those who want biological proof of who their child's father is, DNA testing is the manner in which this can be done. This is a common option for men who are uncertain about their biological connection to a child. Though it may seem far-fetched, this is also a way to prove paternity for a man who is deceased if you have a son. Modern technology has allowed lab technicians to determine a child's father by analyzing the man's blood relatives' DNA. Such paternity testing will be conducted using DNA samples from the paternal grandparents or alleged father's other children since this will reveal whether or not the genes actually match the deceased, alleged father. By looking at the chromosomes within the DNA, lab technicians can determine whether or not there is a biological connection between the child and the man in question.
Taking a closer look at the biology behind the testing, one must understand that men have an X and a Y chromosome while females have two X chromosomes. For male children, their Y chromosome will be compared to that of the paternal male relatives. Y chromosomes are passed virtually unchanged down the male line. By comparing the Y chromosome of the male child to the alleged father's brother or father, one can determine whether they match—signifying their biological connection—or not—proving that they are unrelated.
Why Prove Paternity After Death?
It may seem counterintuitive to legally recognize your child's father after they have already passed away. You may be wondering why this is still important, even though you will not need to make the ordinary decisions that non-married parents have to, such as child custody or child support. Even though your child's father may have passed away, they could still be eligible for financial benefits from their father's will. Perhaps your child's father created a will that named particular assets to be granted to his children upon his death, without legal recognition of their connection, this right is not afforded to your child. This is true of any other savings or forms of inheritance that may be legally owed to your child once their father is legally recognized.
Contact Joliet Paternity Lawyer for Help
Taking legal action to prove paternity can be challenging in any circumstance, especially when your child's father has passed away. It may seem unnecessary to prove their biological relationship to your child, but there are a number of financial benefits that your child may be owed and having definitive proof of paternity can be important to your child moving forward. At the Foray Firm, we pride ourselves on assisting families with their legal proceedings regardless of their circumstances and our legal team is prepared to help you legally recognize your child's father through a variety of means. Whether your child's father is deceased or refuses to take a paternity test, our attorneys have a number of ways in which to help you designate their connection to your child. For help proving paternity, contact our experienced Homewood paternity attorney at 312-702-1293 to discuss your situation.
Sources:
https://www.illinois.gov/hfs/ChildSupport/FormsBrochures/Pages/hfs3282.aspx
https://www.easy-dna.com/knowledge-base/dna-paternity-testing-absent-father/
https://www.ssa.gov/pubs/EN-05-10085.pdf