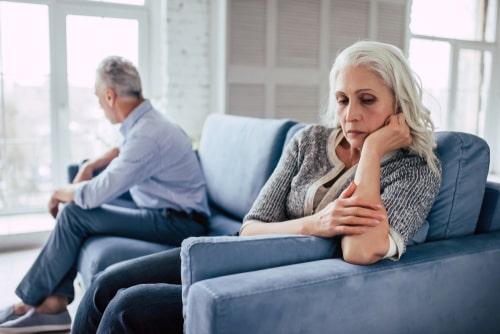 In today's world, it is not uncommon for couples to seek out a divorce after one, two, or even three decades of marriage. Many see themselves in the clear after years of marriage; however, distance can develop at any point in your relationship. Also known as gray divorce, there are a number of reasons why couples are turning towards this legal split later in life, and for those who are making this decision mid-life, it is even more important to seek out reputable legal representation to help guide you through the process.
Financial Implications
Your financial state is constantly changing throughout your relationship. One year you may have the flexibility to go on multiple vacations, while a year later you may struggle to make ends meet. Financial difficulties are a common reason for any divorce, but especially for those who have arguments regarding their finances for years on end. Maybe one spouse is the primary breadwinner and makes all the financial decisions, or perhaps one of you has spending habits that sends your partner over the edge. For middle-aged couples, these constant arguments can add up and eventually lead to their demise.
Infidelity
Rarely do relationships survive instances of infidelity, especially after you have spent decades together and have full trust in your spouse. Being unfaithful in a marriage is one of the quickest ways that a relationship can become severed, and with various dating apps and websites at your disposal, it can feel as if temptation is surrounding you at all times. Baby Boomers tend to be individualists and can often place their own needs above others. While cheating may not carry the same stigma that it once did, these actions can still lead to severe consequences in a marriage.
...