What Happens if a Parent Does Not Pay Child Support?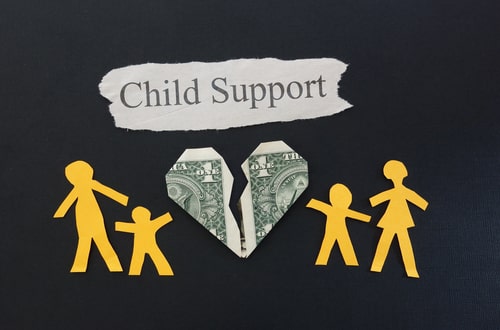 Illinois courts consider child support to be the child's right. Every child deserves to have financial support from his or her parents, even if the parents are unmarried or divorced. When an official child support order is issued, the parent is required to pay the full amount, on time. Chronic failure to pay child support can lead to significant consequences.
Penalties for Failure to Pay Child Support
It is important to note that this blog discusses official child support orders, not handshake agreements between the parents. If a parent is not complying with a child support order, he or she can face a range of adverse consequences, including:
Debt collection through a collection agency

Wage garnishment

Asset seizure

Liens against personal property

Driver's license suspension

Professional license suspension
Failure to pay child support can even be considered a criminal offense in some cases.
What to Do if Your Child's Other Parent is Not Paying
If you are entitled to child support and the other parent is not paying, you have two main options for taking action. You could enforce the Child Support order through the Illinois Division Of Child Support Services (DCSS) or you could enforce the order through the courts. Some people pursue both of these options simultaneously.
If you notify the DCSS of the parent's failure to pay, the agency will begin monitoring the other parent's child support payment activity. If the parent does not pay for six months or owes the recipient more than $5000, the DCSS will start taking action to secure payment.
The process of enforcing child support through the DCSS can sometimes take too long, so some people choose to enforce child support through the courts. You can file a Petition for Rule to Show Cause with your Circuit Court to get started. The other parent will be given the opportunity to attend a hearing and explain why he or she has not been paying child support. You will also be given a chance to speak at the hearing. The judge will listen to both sides and then make a decision. If the judge determines that the parent is violating the child support order, the parent can face a wide range of penalties, including the requirement to pay past-due child support and future child support.
Contact our Will County Child Support Lawyer
If your child's other parent has not been making child support payments, contact our Joliet family law attorneys for help. Enforcing a child support order can be complicated and frustrating, but we can help you take the needed steps so that you get the support you need and deserve. Call 312-702-1293 for a confidential consultation.
Source:
https://www.ilga.gov/legislation/ilcs/documents/075000050k505.htm