How Will My Divorce Affect My Business?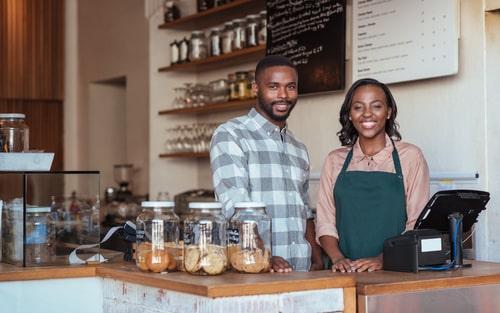 If you are a business owner who is contemplating divorce, you may be wondering how the end of your marriage will affect your ability to continue owning and operating your business and generating income. This is a valid concern, and you may be worried that your divorce may affect both your personal life and your career, leading to disputes over the ownership of your business, as well as potential financial difficulties. By understanding how the divorce laws in Illinois may affect your business, the methods that may be used to establish the value of business assets, and your options for handling ownership of the business going forward, you can make sure you will be prepared to protect your interests during the divorce process.
Property Division and Business Assets
During your divorce, your marital property, which may include business assets, will be divided between you and your spouse. If the business is considered a marital asset, it will be subject to property division. As you determine how ownership of your business will be addressed during your divorce, you will need to consider the following:
Was the business established or acquired during the marriage? If so, it will be considered marital property.

Were marital resources used to expand a non-marital business? If you owned your business before getting married, it will be a separate asset that will typically not need to be divided with your spouse. However, if any contributions were made to the business using marital funds or resources, this may complicate matters. If you put marital funds into the business, or if your spouse made other contributions that increased the value of the business, you may be required to provide reimbursement for these funds or contributions.

Did both spouses contribute to running the business? If your spouse was involved in your business, they may wish to continue working for the company. You may need to decide whether ownership of the business may be divided or shared while also determining the ongoing roles in the business for both you and your spouse.
Business Valuation
Determining the value of a business is an essential aspect of divorce, and it will be necessary regardless of whether a business is part of the marital estate or considered separate property. By gaining a complete understanding of the monetary value of the business and the benefits that continued ownership will provide, you can make sure your marital property will be divided in a way that will protect the financial interests of both parties. There are various factors that may affect the value of your business, such as income, assets, debts, and future revenue projections. Getting an accurate valuation is key, and you may need to engage appraisers, accountants, or business valuation experts to assist in the process.
Addressing Business Ownership and Management
If your business is considered a marital asset, you will need to decide how you and your spouse will divide the business and how management of the business will be handled going forward. Some options include:
Continuing to run the business together - This may be preferable if you have both been involved in the business. However, it will be important to understand how management responsibilities will be divided and how disagreements about the direction of the business will be addressed. A legal partnership agreement can protect the rights of both parties and make sure the business will be able to continue operating successfully.

One spouse buying out the other's interest in the business - This is likely the preferred option if you have been primarily responsible for managing your business during your marriage. You may buy out your spouse's share by making a monetary payment, allowing your spouse to maintain ownership of other marital assets, or setting up an ongoing payment plan.

Selling the business and dividing the proceeds - If sole or joint ownership of your business will not be feasible, you may sell the business to a new owner, and the profits earned from the sale may provide both you and your spouse with financial resources and ensure that you can pursue other opportunities after your divorce has been finalized.
Contact Our Orland Park Property Division Lawyers
As a business owner, it is crucial to understand the impact a divorce may have on your business and the steps you can take to protect your financial interests. At The Foray Firm, our Homewood asset division attorneys can provide guidance on how to address these issues, and we will work with you to negotiate a divorce settlement that will meet your needs. Contact us at 312-702-1293 to set up a consultation and learn how we can help you complete the divorce process successfully.
Sources:
https://www.ilga.gov/legislation/ilcs/documents/075000050k503.htm
https://www.investopedia.com/terms/b/business-valuation.asp
https://www.smbceo.com/2019/11/19/how-to-value-a-small-business-for-divorce/