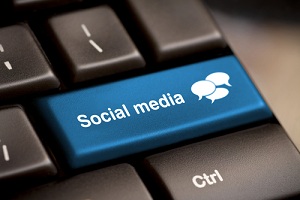 Do you turn to social media to seek out support from others who share similar experiences or do you use it as a personal diary to vent about your problems? Now that social media has become so integral to our lives, these digital platforms take on different meanings for everyone. Depending on your current circumstances, social media can be a fun pastime or an emotional outlet, but when it comes to your divorce, these platforms should always remain neutral. When divorces become contentious and conflict begins to arise, social media accounts are one of the first places that your spouse's attorney will turn for evidence in his or her favor.
Areas of Concern
The two places where contention typically surfaces is during child custody determinations and the asset division process. If your co-parent is dead set on parenting alone, they will need to provide an explanation of why you are not fit to be a parent. In some instances, these accusations can be made out spite for the conflict that occurred during your marriage, rather than a true testament of your ability to act as a responsible parent. Whether or not the accusations are actually true, social media posts can make it easy to convince the judge otherwise. A number of photos of you out with some friends, holding a beer in one hand, can be misconstrued as a common occurrence of alcohol abuse. Without adequate or accurate context, a judge can view the series of photos as a testament of your character and ability to safely parent your child, resulting in reduced or even supervised child custody orders.
Additionally, your social media presence can be telling of your financial situation. When it comes to asset division and spousal maintenance decisions, the court will decide who gets what based on each spouse's income and personal savings. If you claim that you have a very limited income, asking for consistent spousal support or a particular marital asset, then post a photo of you on vacation, the judge can easily get the wrong idea. Even if you planned the vacation well in advance of your divorce or the trip was a gift from a close family member, your spouse can attempt to spin the situation to work in his or her favor.
...