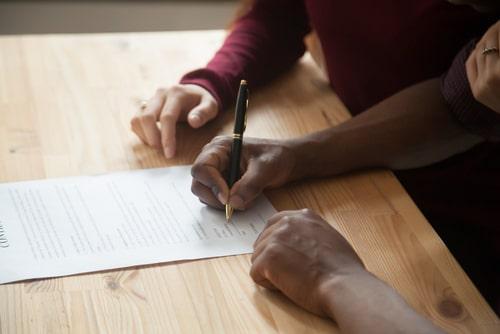 For many couples, a prenuptial agreement is a useful tool to help each partner define and protect their interests in property and assets. Agreements that are written and willingly signed by both partners are generally legally binding and enforceable, including in the event of a divorce. However, they are not necessarily permanently set in stone. There are many reasons why you may wish to modify a prenup at some point during your marriage, and you should know that it is possible to do so.
How Do I Modify a Prenup?
In Illinois, the primary legal requirements for modifying a prenuptial agreement are the same as the requirements for creating a prenup in the first place. Namely, the modifications must be set down in writing, and both you and your spouse must sign the document indicating your agreement. You can also revoke a prenuptial agreement entirely through the same process. The most challenging part of modifying a prenup may be finding terms that you and your spouse both agree to. However, there are situations in which updating your agreement can be beneficial for both of you.
Reasons to Update a Prenuptial Agreement
You and your spouse may want to update your prenup if one of the following applies to you:
...