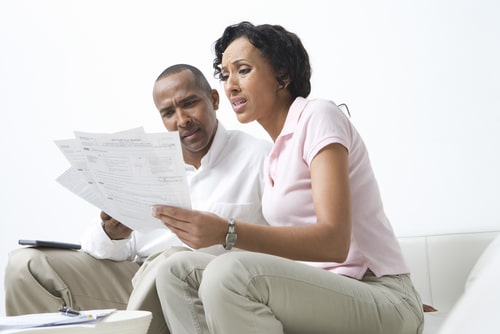 There are a variety of financial issues that will need to be addressed during a divorce, including determining how to divide the property a couple owns between the two spouses. However, during the property division process, a couple will also need to consider the debts they owe. Just like the assets a couple owns, the amounts that are owed to creditors will need to be allocated between the spouses. However, it is important to understand how different types of debts may be handled, as well as the factors that may complicate things during or after a divorce.
Division of Secured and Unsecured Debts
It is important to remember that assets and debts do not need to be divided exactly equally. Illinois law requires a "fair and equitable" distribution of marital property. Depending on the decisions made about certain types of assets, each spouse's overall financial situation, and other factors, the final decisions on how to divide debts may vary. While they work to reach agreements on these issues, a couple will need to consider how different types of debts may be handled.
Balances on credit cards are some of the most common debts that couples will have. Any balances on a joint credit card will typically be considered marital debts, although even if a card was only in one spouse's name, purchases made using this card while a couple was married will also usually need to be considered during the property division process. Credit card purchases that may not count as marital debts include those that may be considered asset dissipation, meaning that they were made by a spouse for their own sole benefit after the point at which their marriage had broken down beyond repair. Charges that occurred after a couple's legal separation but before their divorce will also be considered separate property.
...