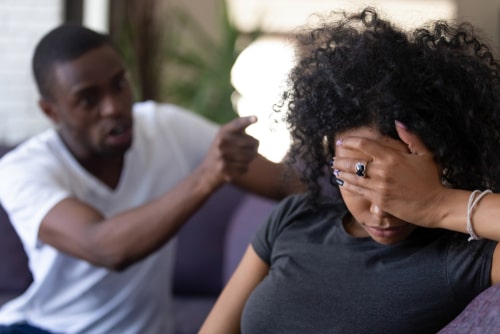 On average, it takes victims of domestic violence or spousal abuse seven attempts to leave the abuser before they finally succeed. The reasons that so many women - and sometimes men - stay in abusive and dangerous relationships are complex. Abusers often isolate their victims from others who could help them and create a situation where the victim is financially dependent on the abuser. Others stay because the abuser has threatened to harm them or their children should they leave. If this is the situation you are in, you should know that there is a way out. If you are ready to seek a divorce and a safe exit from your abusive marriage, there are steps an attorney can take to help protect you. The Foray Firm is committed to helping people who are facing spousal abuse stay safe during and after the divorce process.
What if I am Financially Dependent on My Abusive Spouse?
In Illinois, as soon as you file for divorce, your attorney can seek a temporary spousal maintenance order. In situations where a financially dependent spouse is seeking to leave an abusive marriage, these orders are typically granted. Your spouse can be ordered to continue supporting you financially as you leave.
Staying Safe When Leaving an Abusive Spouse
No one deserves to be trapped in an abusive marriage. Domestic violence is always the offender's fault and never the victim's. Leaving an abusive marriage can be very scary. When you are ready to take this brave step towards building a new life for yourself, there are some steps you and your attorney can take to keep you safe. Ways to stay safer include:
...