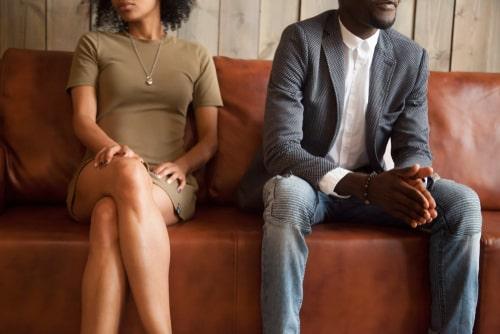 Knowing when a marriage relationship is truly over can be nearly impossible. Many spouses waver between calling it quits and pursuing reconciliation for months or years before filing divorce paperwork. If your marriage is on rocky ground, you may be researching your options. Legal separation does not end a marriage, but it can offer important legal and financial protections. Read on to learn about the difference between divorce and legal separation and the advantages and disadvantages of each option.
Divorce Versus Legal Separation
When a married couple divorces, their marriage is terminated and spouses are free to remarry. Legal separation, on the other hand, preserves the marriage relationship. Legal separation is more than being physically separated or living apart. When a couple is legally separated, the marriage still exists, but the spouses are subject to binding court orders regarding divorce issues like property division and child support. This makes legal separation an attractive option for spouses who are not ready to divorce but still want to address these issues. (Property division in a legal separation differs from property division in a divorce in that the court only divides property if the spouses agree. Otherwise, asset division is reserved by default.)
You may also decide to file for legal separation instead of divorce if you have religious or personal beliefs that prohibit divorce. Some spouses seek separation instead of divorce so that they can continue to stay on the other spouse's health insurance plan. Being separated but still legally married may also preserve your access to your spouse's Social Security or pension benefits.
...