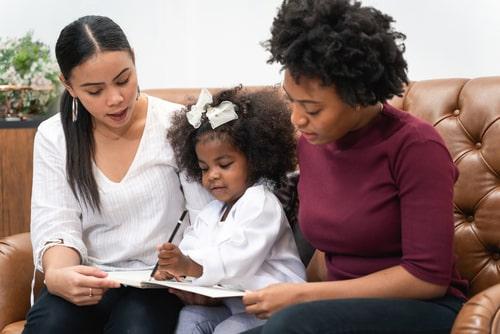 Child custody matters can be complicated for anyone. However, custody and co-parenting concerns can be especially difficult to navigate for same-sex couples.
If you are getting divorced and you have children, you may wonder how the state defines each parent's right to parenting time and parental responsibilities. You may wonder if homosexual couples are treated differently under the law than heterosexual couples. You may worry that you will not have a right to spend time with your child if your same-sex relationship ends. Concerns like these are valid, and the best way to know how best to handle child custody and parentage issues is to work with a skilled family law attorney. Additionally, it is important to understand how Illinois law determines child custody with same-sex parents in a divorce.
Same-Sex Parents and Divorce
The Illinois divorce process is generally the same for same-sex spouses as it is for opposite-sex spouses. However, the details can vary slightly when children are involved, especially when it comes to the allocation of parental responsibilities.
...