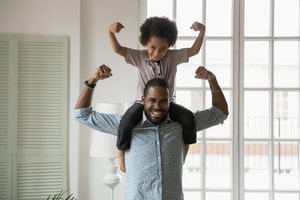 As a parent, your children are probably the most important part of your life. A parent's greatest fear is losing their children. You probably cannot imagine your life without your children in it. So when you and your children's other parent split and go to court for child custody, you hold out hope for the most possible time with your children. Nothing is scarier than hearing that the other parent is demanding exclusive custody. The prospect of your former spouse or romantic partner taking your children out of your life is enough to send any parent into full-blown panic. The good news is that demands for full custody very rarely succeed. In most cases, this fear is largely unfounded. However, it is critically important that you work with an experienced child custody lawyer who can fight to stop this from happening.
When do Illinois Courts Give One Parent Full Custody?
This is a last resort option that is only used when one parent is genuinely harmful to their children. We see this happen almost exclusively in cases where one parent has abused the children or is extremely unstable. Even if your former partner manages to convince the court that you cannot be trusted alone with the children, supervised visitation is often used. Supervised visitation is not often a permanent arrangement.
Fighting Back When Your Ex Demands Exclusive Custody
The following tips may help you resist your former partner's demand for full custody:
...