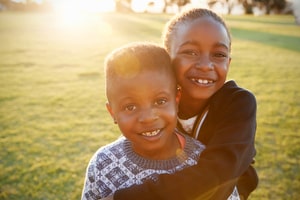 Sibling relationships can be incredibly important for children. Siblings are often a child's first and best friends. Even in blended families, step and half siblings may share a bond. When parents are splitting up, siblings may rely on each other for a sense of stability at a time when major changes are occurring. Illinois courts are often reluctant to separate siblings who enjoy a close relationship. However, this type of bonding does not occur for all children with acting parents in common. In some cases, sibling relationships are difficult or even abusive. In that case, the court may find that separating siblings is in the children's best interest. If you are involved in child custody proceedings and have concerns about helping your children maintain meaningful relationships with their full, half, or even step siblings, an attorney can help you decide how to proceed.
What do Illinois Courts Consider When it Comes to Sibling Relationships?
During any child custody proceeding, whether it involves a divorce or not, the deciding factor is always the best interest of the children. In determining what kind of custody arrangement would be right, courts will investigate what the children need and want. The court will consider the children's emotional needs just as it will consider their physical needs. In many cases, a Guardian ad Litem will be appointed to help the judge understand what kind of living situation would be best for the children. Close sibling relationships are certainly something that can be considered. When possible, siblings will be given plenty of time together.
What if My Child Needs Protection from a Step or Half Sibling?
On the flipside, a harmful sibling relationship can also come into play. It is not uncommon for young children to face bullying or abuse from a much older sibling, especially in blended families. Courts will not purposely allow a child to be placed in a dangerous situation. If you are afraid that one of your children will be harmed by a sibling, this is definitely something that your attorney can make sure the court is aware of. Provisions can be made to ensure that your child is safe from a harmful sibling.
...