What Can I Do If I Suspect My Child is Being Abused By Their Other Parent?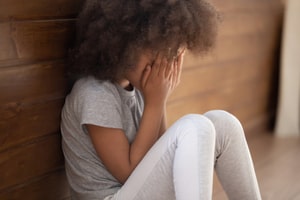 A parent's main priority is to protect their child, even if that means taking them away from their other parent. According to Childhelp, a report of child abuse is made every 10 seconds, and most abusers are family members or others close to your child. Whether you were never married, are filing for divorced, or are recently divorced, it is crucial to alert authorities if you suspect your co-parent of abuse. It can be uncomfortable and difficult to present your fears to the court, but this is the only way for you to take action for your child and protect them from their own parent. Courts typically lean towards keeping both parents in children's lives, and it is a rare occurrence for a judge to give sole custody to one parent. However, accusations of violence and abuse make courts think twice about their parental responsibilities determinations to protect the child from harm.
Warning Signs of Abuse
The fear of making a false accusation of abuse is often enough to keep parents silent about their suspicions. If parents are not married and do not live under the same roof, it can be difficult for them to identify abuse with certainty. Look for the following signs in your child if you suspect that they are being subjected to abuse:
Extremely withdrawn, anxious, or fearful about making a mistake or doing something wrong

Frequent, unexplained injuries, welts, bruises, or cuts
Shying away from touch or flinching at sudden movements
Difficulties sitting or walking
Wearing inappropriate clothing for the type of weather (long sleeves on a hot day)
Possible Outcomes
There are a few ways that the court may address the accusations in order to protect your child. Depending on the evidence at hand, the court may be able to provide an immediate response and change to your parenting agreement. If you are divorced, this is known as post-divorce modifications. What the judge will likely decide as their initial response is to require supervised visitation for your child's other parent. This means that they will continue to see your child but always have a designated supervisor present. This will allow the court to monitor their activity together and protect the child from any abuse that may occur behind closed doors. Depending on the extent of the abuse and the parent's ability to keep a relationship with the child, the court will try to keep both parents in their lives to some extent.
If you feel as if your child's life is in danger or that their other parent poses a risk to their life, you should file for an order of protection. The court will review the order and approve it if enough evidence exists to support the claim. This will grant you the sole parental responsibility for your child and bar their other parent from being in close contact with them. Though this may seem like a drastic response, you should take every means necessary to protect your child if you feel it is needed.
Call a Homewood Family Law Attorney
If you feel that your child is a victim of abuse, it is important to get in touch with an experienced family lawyer right away. The court will need proof of the matter or affirmative statements from others in order to verify the claim and protect your child. Recognizing that your child needs to be protected from their own parent can be a heart-wrenching realization, and the legal proceedings can be even more devastating. The legal team at The Foray Firm works tirelessly to protect families who need help. Our attorneys will focus on the legal proceedings so that you and your child can prioritize your own emotional healing. For help adjusting your parenting arrangements, contact our Will County family lawyers at 312-702-1293 to schedule your consultation.
Sources:
https://www.childhelp.org/child-abuse-statistics/
https://www.helpguide.org/articles/abuse/child-abuse-and-neglect.htm
https://www.verywellfamily.com/supervised-visitation-overview-2997448