What an Order of Protection Can and Cannot Do in a Divorce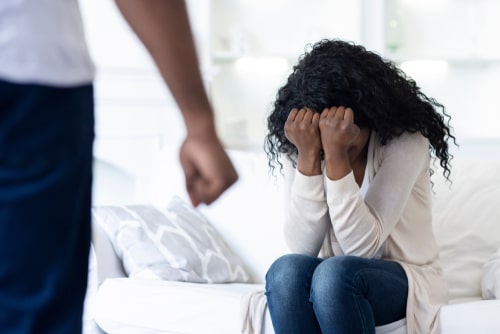 Orders of Protection can be great tools for helping you keep yourself and your children safe during a divorce. However, what these orders can and cannot do is not always well-understood. Some people—women particularly—refrain from getting a protection order even though they are eligible for one, often due to misconceptions about how they work. While protection orders are civil, rather than criminal, your spouse can be arrested if they violate one. This is often enough of a deterrent to keep domestic violence offenders away from their victims.
However, civil protection orders should not be used as tools of manipulation during an ongoing divorce. If you are in need of protection from a violent spouse, you should urgently speak with your divorce lawyer so they can get the ball rolling.
What a Civil Order of Protection Can Do
A few of the most important things that a civil protection order can accomplish include:
Distancing - One of the main functions of a protection order is to keep your abuser at a distance from your home, workplace or school, and your children's schools.
Bar most contact - Your spouse can be ordered to refrain from harassing, threatening, or intimidating you.
Bar further abuse - While your spouse could be arrested for doing these things anyway, a protection order could also specifically order them not to abuse, stalk, or assault you.
Temporary custody - A protection order can offer you short-term full custody of your shared children.
Temporary possession - Your spouse could also be ordered to leave the marital home, giving you temporary exclusive access. Personal property can also be covered.
Enforcement - Your spouse could be arrested if he violates the protection order, or influences someone else to do so, such as by sending a friend to harass you instead of doing so themselves.
What an Illinois Order of Protection Cannot Do
First, you should know that getting a restraining order does not open a criminal case. Even if you go through with a full hearing and prove that an act of domestic violence or another crime has occurred, your spouse is not going to be arrested or charged with a crime on the spot.
Additionally, provisions pertaining to possession of the house or custody of the children are not permanent orders. These provisions are temporary and do not mean that you have automatically prevailed on these issues in your divorce case.
Finally, an order of protection, while enforceable, is not a guarantee of safety. People can and do violate these orders and cause harm to the protected party. You will still need to take steps to keep yourself and your children safe, such as changing the locks and carrying pepper spray.
Call a Will County Lawyer for Orders of Protection and Divorce
The Foray Firm can represent you throughout your divorce proceedings and help you gain an order of protection if you need one. Our Orland Park attorneys for orders of protection and divorce are committed to helping Illinois families stay safe during the process of escaping abuse. Contact us at 312-702-1293 for a confidential consultation.
Source:
https://illinoisattorneygeneral.gov/women/ordersofprotection.html