If I am Not on Civil Terms With My Spouse, Could Uncontested Divorce Still be Possible?
Posted on October 12, 2022 in
Divorce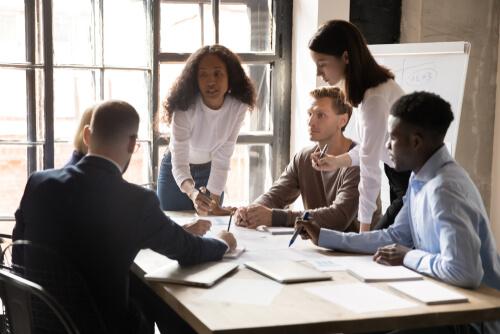 Alternative dispute resolution methods are often seen as being primarily for spouses who are amicable, or at least on civil terms. It is true that it can be helpful to the process if the divorcing spouses are still on good terms. Spouses who remain friendly can generally have rational, productive discussions about the issues in their divorce case. However, alternative divorce resolution techniques may still be possible for spouses experiencing a high level of conflict. If you and your spouse have reached a point where you cannot stand to be in the same room, much less collaborate and compromise with each other in a productive fashion, your attorney may suggest attorney-facilitated negotiation or a type of mediation that does not bring the spouses together. Using these strategies, it may be possible to settle the divorce without litigation. An attorney can assess your situation and offer you advice on resolving your divorce with the lowest possible amount of stress and conflict.
A Way of Mediation That Does Not Bring You Face to Face With Your Spouse
In typical mediation, the parties sit down together, joined by their attorneys and a mediator. The mediator then makes efforts to guide the parties toward a resolution, while the attorneys look out for their client's interests and the spouses discuss the issues in their divorce. This is called facilitative mediation. This may be immensely difficult for spouses experiencing a high level of conflict. If there has been infidelity, abuse, or issues like substance abuse in the marriage, this type of mediation can quickly turn into an argument.
In another style of divorce mediation, each party sits in a separate room with their attorney while only the mediator moves back and forth. This can prevent direct conflict and lead to a more productive mediation session, as the mediator can keep messages to both spouses on topic. This may be referred to as evaluative mediation.
Attorney-Facilitated Negotiation
Another option for resolving your divorce out of court is to simply allow both parties' attorneys to speak with one another and report back to their clients. When your attorney believes that they may have a good compromise or solution, they will inform you so that you can accept or decline and keep negotiating. This can offer a good solution for lower-conflict alternative dispute resolution. There are no long sessions to sit through, but you will likely spend quite a bit of time on the phone with your lawyer.
Call a Will County Divorce Lawyer
The Foray Firm is experienced in resolving divorces out of court for spouses experiencing intense conflict. Our skilled Joliet divorce lawyers will work to help you avoid litigation by coming to a reasonable agreement. Call 312-702-1293 for a confidential consultation.
Source: https://www.epochmediation.com/what-is-mediation/evaluative-and-facilitative-mediation/