Financial Dishonesty and Your Illinois Divorce Settlement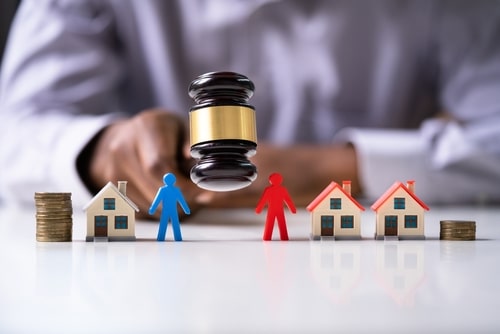 Marriage is about much more than money. However, when a marriage ends, financial matters are often a chief concern. If you are getting divorced, you may have questions and concerns about how marital property, such as bank accounts, real estate, and household items will be divided between you and your spouse. The situation becomes even more complicated if you or your spouse own complex assets like investments, retirement accounts, royalties, deferred compensation, businesses, or professional practices.
Divorcing spouses are expected to freely provide financial documents and truthfully disclose their income, assets, and debts. Unfortunately, some spouses lie about financial matters in the hopes of securing a better divorce settlement. If you suspect that your spouse is hiding assets, underreporting income, or lying about financial issues, it is important to act quickly. Your divorce settlement should be predicated on the truth, not your spouse's version of the truth.
Signs Your Spouse is Lying About Financial Issues During Separation or Divorce
Illinois law requires divorcing spouses to disclose accurate financial information during the property division process. However, spouses hoping to shield certain assets from division may use many creative methods to hide these assets. Some red flags that may indicate financial dishonesty during a separation or divorce include:
Sudden depreciation of valuable assets or investments

Abrupt changes in purchasing habits

Moving money from one account to another

Rerouting mail to a P.O. box

Refusal to discuss financial matters

Use of offshore accounts

Excessive loans or gifts to other people

Receiving payments for services in cash
Unveiling the Truth During a Contentious Divorce
If your spouse will not honestly discuss financial issues during your divorce, hides financial information from you, or refuses to provide tax documents or other financial paperwork, contact a lawyer for help. Property division, child support, and spousal support are all based on the divorcing parties' financial circumstances. Your spouse's lies could affect your divorce significantly.
Work with an attorney who has experience in uncovering financial information through interrogatories, depositions, and other discovery tools. Depending on the nature and extent of the financial deception, your attorney may also suggest consulting with a forensic accountant who can closely examine business financials and other documentation to find hidden assets and income.
Contact a Joliet Divorce Lawyer
The division of marital assets and debts, child support, and all other financial issues in a divorce should be decided based on accurate information. If your spouse lies about money or refuses to provide full, truthful financial disclosure, you need a strong, experienced divorce lawyer on your side.
Contact a Will County divorce attorney at The Foray Firm today. We can help you fight for the divorce settlement you deserve. Call 312-702-1293 for a confidential consultation.
Source:
https://www.ilga.gov/legislation/ilcs/documents/075000050k503.htm