You Can File for a Will County Restraining Order Today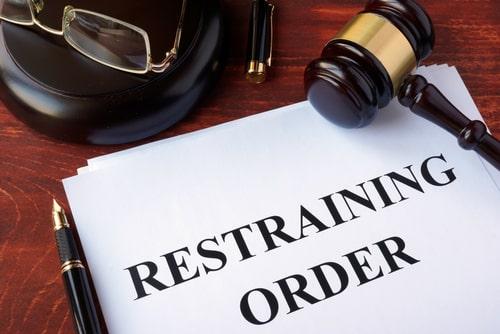 Victims of domestic violence in Illinois face a difficult set of choices. Because many victims fear that they may face retaliation if they seek legal help, it can feel as though they are in the impossible dilemma of trying to fix a problem only to risk it getting worse. But if you feel stuck in an abusive situation where you are enduring emotional, physical, or sexual abuse, you likely already know that you do not want to live with it forever. Fortunately, there is help available: you can file for an order of protection in Will County today.
First, Make Sure You Are Safe
Statistics show that victims of domestic violence are most likely to be attacked if they try to leave their abuser or get help. It is important to make sure that you have a plan or a place to go if you are afraid for your safety. You may not be able to control your abuser's behavior, but you can resolve to put yourself and your children in a safe place. Once you are ready, you can file for an order of protection at any time - even at night or over the weekend when the court is closed.
Complete the Order of Protection Forms
Three important forms are required to apply for an order of protection:
Petition for Order of Protection - This form gives the court the information it needs to determine whether an order of protection is appropriate. If you are afraid to put the address of your real location on the form, you can just put an address where you can receive mail about the order of protection.
Specify Order of Protection - There are two types of orders of protection you can ask for, and you can ask for one or both. First, you can ask for an Emergency Order of Protection, which lasts for up to 21 days and can be issued without contacting your abuser. Second, you can ask for a Plenary Order of Protection, which lasts for up to two years. A Plenary Order of Protection is granted after you and your abuser are given the chance to appear in court to offer testimony and evidence.
Summons - A summons form gives the local sheriff's office the information they need to deliver the information about the Order of Protection and court hearing dates to your abuser. You do not deliver the summons - the sheriff does it for you.
In your petition, you need to tell a judge what order of protection you are asking for and why you want it. Although it may be difficult, you need to provide details about the abuse you have suffered. A judge cannot grant an order of protection without a good reason, so provide as much detail as you can remember. You may also provide information giving details of the school or daycare your children attend if you want to request that your abuser stay away from those places.
Get Help From a Markham, IL Order of Protection Lawyer
Finding yourself in a position where you need an order of protection is frightening, but you do not need to feel helpless. With the help of an experienced and compassionate Will County order of protection attorney, there are steps you can take to keep yourself and your family safe. Call the offices of The Foray Firm today to learn more about your options in a confidential consultation. Contact us at 312-702-1293.
Source:
https://www.ilga.gov/legislation/ilcs/fulltext.asp?DocName=075000600K214