Will I Get Spousal Maintenance After My Illinois Divorce?
Posted on March 20, 2019 in
Divorce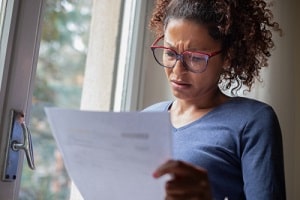 Getting spousal support is not guaranteed in any Illinois divorce. Before a judge decides to award spousal maintenance to either spouse in a divorce, you must prove that there is a reasonable need for you to be awarded support. Getting a divorce can sometimes leave one spouse in a worse financial situation than the other spouse, and the income of each spouse is often used as one of the main driving forces behind the decision to award spousal maintenance. Spousal support is used as a way to help a financially dependent spouse eventually become financially independent, which is why not all divorce cases require spousal maintenance.
Factors for Consideration
Illinois law states that there are certain factors that judges must consider in order to award spousal maintenance to one spouse. These factors include:
The income and property of each spouse, taking into account property and liabilities awarded to each spouse as a result of the divorce;

The needs of each spouse;

The duration of the marriage;

The present and future earning capacity of each spouse;

Whether or not there are any impairments to the earning capacity of each spouse due to committing time to domestic duties or delaying education, training or employment opportunities because of the marriage;

How much time will be necessary to enable the spouse seeking maintenance to get an education, training and/or employment and whether or not that spouse will be able to support him or herself during that time;

The effect that any parental responsibility arrangements will have on either spouse's ability to maintain employment;

The standard of living established during the marriage;

The age and health of each spouse;

The tax consequences for each spouse;

Any valid agreement between the spouses; and


Any other factor the court deems to be relevant.
Contact a DuPage County Spousal Maintenance Lawyer Today
For some couples, spousal maintenance may be unnecessary for many reasons. For other couples, spousal maintenance may be completely necessary to allow one spouse to get back on his or her feet. If you are unsure of whether or not spousal maintenance is necessary for your divorce, you should contact a Homewood, Illinois, spousal maintenance attorney. At The Foray Firm, we can help you make sure you are getting spousal support if you need it. Call our office today at 312-702-1293 to set up a consultation.
Sources:
http://www.ilga.gov/legislation/ilcs/ilcs4.asp?DocName=075000050HPt%2E+V&ActID=2086&ChapterID=59&SeqStart=6100000&SeqEnd=8350000