Who Gets to Stay in Our Apartment During And After the Divorce?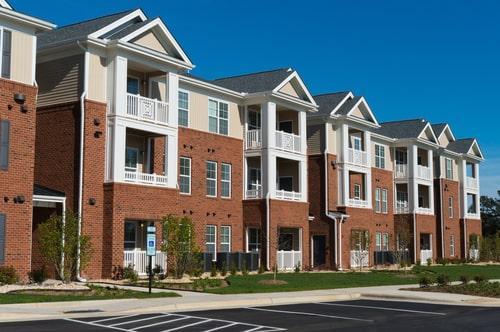 For married couples who own a home, figuring out who, if anyone, gets to keep it is often one of the most difficult parts of the divorce process. However, it is important not to overlook the challenges for divorcing couples who rent a home or apartment together. If you and your spouse are renters, you may not have to deal with the complexities of dividing real estate property, but you may still face conflict when it comes to deciding who will stay in the apartment and who will be responsible for paying rent as your divorce proceeds.
Rental Leases in Divorce
If you have decided to get a divorce, there is a good chance that you and your spouse want to start living separately. However, a rental lease can make this complicated. In many cases, the names of both spouses will be on the lease, which means that you both have a claim to stay there until the lease ends, and you both are obligated to continue paying rent.
If you and your spouse are on relatively good terms, you may be able to address these issues by reaching an agreement. For example, you could consider whether one of you has another viable place to stay, like with a friend or family member. If you have children, you might consider an arrangement in which the parent with primary childcare responsibilities will stay in your rental home so as to better maintain the children's routine.
It is also important to think about how you will handle rent payments. Will you both continue to contribute, or will the spouse who stays in the apartment take over full responsibility for the rest of the lease? You could even try talking to your landlord to officially remove one spouse from the lease, thereby releasing them from rent obligations.
One thing to keep in mind is that whatever you choose, these arrangements are likely temporary. A typical lease may last for only a year, and depending on when you start the divorce process, you may only have a few months until the lease ends. When that time is up, both you and your spouse will have the freedom to find new living arrangements apart from each other.
Exclusive Possession of the Residence
Under certain high-conflict circumstances, you may be able to petition the court for temporary exclusive possession of your residence during the divorce process. In order to do so, you will need to demonstrate that you or your children are at risk of harm to your physical or mental well-being as long as your spouse continues to live there. The court will typically hold a hearing to determine whether there is cause to evict a spouse based on the facts of the case.
Contact a Joliet, IL Divorce Lawyer
Whether you rent or own a home together, your living arrangements can be a major point of contention as you and your spouse pursue a divorce. If you need legal advice and representation to resolve these matters, the experienced Will County family law attorneys at The Foray Firm can help. Call us today at 312-702-1293 to schedule a confidential consultation.
Source:
https://www.ilga.gov/legislation/ilcs/ilcs4.asp?DocName=075000050HPt%2E+V&ActID=2086&ChapterID=59&SeqStart=6200000&SeqEnd=8675000