Who Gets the Pets in an Illinois Divorce?
Posted on April 03, 2019 in
Divorce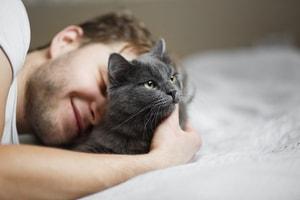 For many people, pets are like family members. Some people even think of their pets as if they were their children. If you are a pet owner, one issue that may arise during your divorce is who gets to keep the pet(s). Pets can be a big point of contention during a divorce, making for tense situations and heated arguments. Just a few years ago, the state of Illinois treated pets in a divorce like any other piece of marital property. During the allocation of the couple's property, the pet was awarded to one of the spouses. In 2018, Illinois made a change to the Marriage and Dissolution of Marriage Act to allow judges to determine which spouse would be the best caretaker for the animal.
Changing Attitudes
Before the amendment to the Act was passed, pets were treated as property. Most of the time, the spouse who paid for the animal or who had a better financial situation between the two spouses was the one who was awarded the pet. Because of this, pets sometimes lost the person who cared about them the most and some spouses were left with animals they did not actually want.
Now, judges actually treat pets as if they were more like children, rather than property. Judges will look at the entire situation concerning the pet and make a decision based on the pet's wellbeing. Situations involving pets function much like how custody situations with children function. A spouse can be awarded either full ownership of the pet or joint ownership with their ex-spouse.
Factors For Consideration
The Act specifically applies to "companion animals," which are any animals aside from service animals. Though service animals are technically companions, they are trained to help their owners and should stay with the person that needs the aid. For companion animals, judges will look at a variety of factors, including:
Who has formed a bond with the animal;

Who has trained the animal;

The age and health of the animal;

Whether there are other animals or children in the household that the pet has taken to;

Who takes care of the pet's day-to-day needs, like feeding and walking;

Who takes the pet to the veterinarian; and


Who has financially provided for the animal.
Contact a Will County Divorce Lawyer Today
Pets are something that you should think about if you are an owner and are getting a divorce. At The Foray Firm, we understand that pets are considered a part of your family. Our skilled Joliet, Illinois, divorce attorneys can help you make sure you and your spouse come to an agreement about your pets that you both can live with. Call our office today at 312-702-1293 to set up a consultation.
Sources:
https://www.ilnews.org/news/justice/new-illinois-divorce-law-would-give-pet-custody-to-better/article_d51fc1c4-e0fb-11e7-b083-cb3fcf9279f8.html
http://www.ilga.gov/legislation/ilcs/ilcs5.asp?ActID=2086&ChapterID=59