Who Can File For an Order of Protection in Illinois?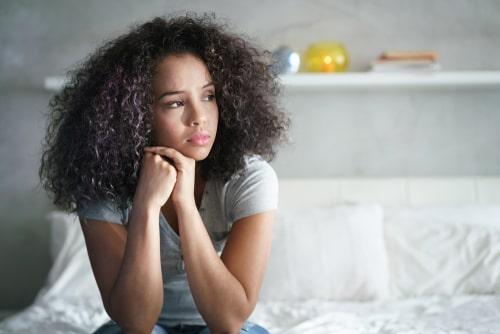 Domestic abuse is a problem that affects millions of people throughout the United States, but many people are reluctant to admit that they have been victims or take action to protect themselves. If you, your child, or another loved one has suffered from abuse from someone in your household, you should know that it is possible to seek help through the Illinois legal system by petitioning for an order of protection. A protective order may be warranted in more situations than you would expect, and it is important to understand how to go about obtaining one.
Reasons to Petition For an Order of Protection
An Illinois order of protection can provide safety from many different forms of domestic abuse. Physical violence may be the most obvious form of abuse from which a person needs protection, but it is certainly not the only one. You can also file an order of protection in response to willful deprivation of food, shelter, medical care, and other needs, or in response to certain forms of emotional abuse, including threats, intimidation, harassment, and surveillance. If you believe that you or someone in your household has been victimized by any of these behaviors, you should consult with an attorney to understand your options for protection.
Can I File a Petition?
If you have been the victim of domestic abuse from your spouse, parent, sibling, or another member of your household, you have the right to petition the court for an order of protection for yourself, as well as your children who may be at risk. However, you need not be a victim yourself in order to file a petition. Illinois law also allows anyone to file for an order of protection on behalf of a minor child or a disabled adult who cannot file on their own. If, for example, you have witnessed abuse between other members of your household, or you are aware of abuse toward your child when they are staying with their other parent, you can take action to help protect the victim.
Keep in mind that in order for the court to approve an order of protection, you will need to provide substantial information and evidence regarding the abuse that you have suffered or witnessed. Depending on the severity of the abuse and the immediate risk of harm, you may be able to obtain an emergency order of protection that takes effect right away, and/or a plenary order of protection that lasts for up to two years.
Contact a Joliet, IL Order of Protection Lawyer
You do not have to be alone in your efforts to protect yourself from domestic abuse. At The Foray Firm, we can help you understand whether an order of protection is warranted and prepare your petition and supporting evidence. Call us today at 312-702-1293 to speak with one of our compassionate Will County family law attorneys.
Sources:
https://www.ilga.gov/legislation/ilcs/ilcs4.asp?ActID=2100&ChapterID=59&SeqStart=500000&SeqEnd=4200000
https://www.ilga.gov/legislation/ilcs/ilcs4.asp?DocName=075000600HArt%2E+I&ActID=2100&ChapterID=59&SeqStart=100000&SeqEnd=500000