When to Prepare for Divorce Litigation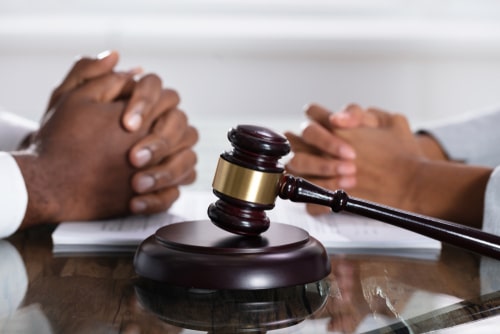 A significant percentage of spouses who divorce in modern times are not required to engage in a courtroom battle in order to terminate their marriage. Many elect for cooperative divorce techniques including but not limited to mediation and attorney-facilitated negotiation. Cooperative divorce is often employed regardless of the level of amicability, as the issues incident to divorce can be resolved by mutual agreement even without bringing the spouses face to face. Yet, certain circumstances can render collaborative divorce impossible or impracticable.
If your spouse is unwilling or unable to cooperate with these alternative dispute resolution mechanisms, it may be prudent to prepare yourself for litigation. If you begin to suspect that litigation is inevitable, it would be prudent to address these concerns with a divorce attorney. It is inadvisable to enter litigation or negotiations that could lead to litigation without the assistance of a qualified lawyer.
Circumstances That May Suggest the Inevitability of Litigation
A frequent roadblock in the path to uncontested divorce is the refusal of one spouse to compromise and communicate effectively. The following signs may indicate that you will require the use of traditional courtroom hearings to resolve the issues in your divorce case include:
Prolonged mediation or negotiation efforts - Particularly if your marriage has been relatively brief and the totality of your marital property is limited in extent, an agreement should be reached within months. If it has been close to a year and you are yet unable to finalize your divorce, the true issue may be that your spouse is intentionally delaying the divorce. Demonstrating an intent to go to litigation if these issues cannot be resolved may be enough to prompt compromise in contentious issues. However, it may be necessary to follow through on the promise of litigation.
Unwilling spouse - In cases where one spouse has unilaterally initiated divorce proceedings while the other clings to the hope of reconciliation, the latter may be unwilling to become an active participant in resolving the divorce. The unwilling spouse may engage in tactics designed to stall or prevent the divorce. In Illinois, you are not required to have your spouse's consent to force a termination of the marriage. However, if your spouse is genuinely committed to resisting divorce, there may be no option save litigation.
Domestic abuse - If you have any reason to fear for your safety, a cooperative divorce is not likely going to be possible. Even just allegations of domestic violence are enough to push your case into the courtroom.
Unconscionable prenuptial or postnuptial agreement - As discussed in a previous blog, the impact of an unconscionable prenuptial or postnuptial agreement may be judicially voided. The same may be true of agreements born of coercion or dishonesty.
If it appears that you will need to engage in divorce litigation, it is critical that you secure strong legal representation.
Contact a Will County Divorce Attorney
The Foray Firm is practiced in representing clients both in and out of court. If divorce litigation becomes a necessity in your case, our Markham divorce lawyers can offer you quality representation. Contact us at 312-702-1293 for a free consultation.
Source:
https://www.survivedivorce.com/divorce-litigation