When Can Spousal Support Be Modified After a Divorce?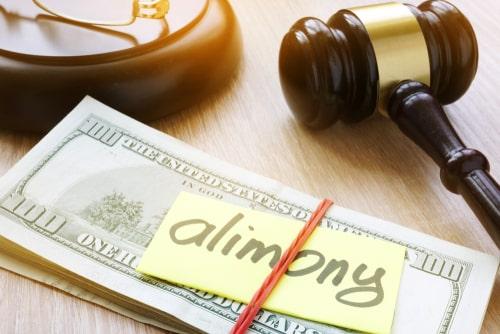 Getting a divorce can lead to significant financial difficulties for both parties. In addition to addressing the costs of the divorce process itself, each spouse will need to make adjustments as they shift away from combining their incomes and expenses and establish new living arrangements where they will each use their separate incomes to cover their ongoing costs. In some cases, spousal support (which is known as spousal maintenance in Illinois) may be needed to ensure that a spouse will be able to support themselves. While this form of support is not a factor in every divorce, it may be appropriate in situations where one spouse earns a much higher income or when a person is a stay-at-home parent.
While spousal support may be awarded based on the parties' circumstances at the time of their divorce, these circumstances may change in the future. When a person experiences changes in their life that may affect spousal maintenance payments, they will need to understand the steps that they can take to request a modification of the court's orders.
Post-Divorce Modifications of Spousal Maintenance
In most cases, spousal support is meant to be temporary. These payments may help ensure that a person who earns a lower income than their former partner will be able to maintain their standard of living and cover their ongoing expenses. However, a person will be expected to become self-supporting in the future, and they may be able to use the payments they receive to pursue education or other opportunities that will allow them to increase the income they can earn.
The duration of spousal maintenance will be determined based on the amount of time a couple was married. Illinois law includes guidelines that specify the percentages that will be used when calculating the amount of time that spousal support will be paid. For marriages of 20 years or more, maintenance may be paid for the same number of years as the couple was married, or a judge may order support to be paid indefinitely. Indefinite maintenance may also be appropriate in cases where the recipient has a disability or other physical or mental health issues that prevent them from being able to earn enough income to support themselves.
Whether maintenance is temporary or indefinite, there are a variety of reasons why either party may request modifications. Typically, these modifications will only be allowed if a person has experienced a significant change in their circumstances. If the payor loses their job, experiences major health issues, or encounters other issues that affect their ability to pay support, they may ask for their payments to be reduced or terminated. If the recipient begins earning a higher income and can fully support themselves without maintenance, this may be a reason to request a termination of spousal support. Spousal maintenance will also be terminated if the recipient remarries or if they start a new relationship in which they live together with a romantic partner.
Contact Our Markham Spousal Support Modification Attorneys
If you are currently paying spousal support and believe that your obligations should be modified, or if you receive spousal maintenance and need to respond to a modification request by your ex-spouse, The Foray Firm can advise you of your options and help you determine how to proceed. We will assist with modification requests and provide you with representation in legal proceedings to address this issue or other related matters. Contact our Will County spousal support lawyers today at 312-702-1293 to discuss these issues in a confidential consultation.
Sources:
https://www.ilga.gov/legislation/ilcs/documents/075000050k510.htm
https://www.ilga.gov/legislation/ilcs/documents/075000050k504.htm