What Will Happen to My House in My Illinois Divorce?
Posted on October 09, 2020 in
Divorce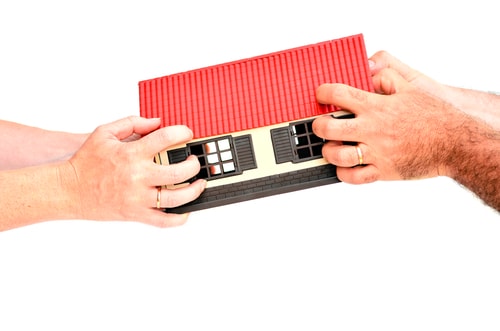 Determining what to do with your family home during the asset division process can be a difficult task. For some, it may be obvious who will be keeping the house and who will be moving out. For others, it may be a contentious conversation to have during your divorce proceedings. Illinois divides marital property equitably, but not necessarily equally, and this reality can leave you wondering how you and your spouse will each be granted equivalent amounts of marital property if your family home is your most expensive asset. With the help of a reputable divorce attorney, you can be fully informed on the options available to you and will receive your fair share.
Dividing Your Large Assets
For those who have more than one large asset, determining who gets the family home may not seem like an unfair discussion. If you and your spouse have multiple large assets, such as luxury cars or a vacation home, you may just agree to have one spouse keep the home and the other keep the second large asset. This is the easier route to take if it is a possibility, but for most families, their home is their one and only particularly large asset.
Buy Out Your Spouse
In order to avoid having one spouse benefit by receiving the largest asset, while the other spouse feels short-changed, the spouse who intends on keeping the marital home can buy out their former spouse. This requires an official appraisal of your house's current market value, dividing the number in half, and the new sole-homeowner paying their former spouse for their half of the ownership. This is a common solution used by divorcing parents, allowing the children to remain in their current home with one parent while the other parent finds alternative housing.
Continue Co-Owning
Some divorcing couples continue to co-own their home so that they each have a share in this large asset. This is another option that may be used by divorcing parents, especially if one parent is unable to afford the house on their own. Some divorced couples may also use the home as an investment property, renting it to other families and sharing in the ownership responsibilities. However, it is not advised to continue sharing assets after your divorce as there are clear areas of conflict that can easily arise.
Sell the Home
The best way to evenly distribute the value of your home is by selling the property and dividing your profits equally. For couples who were only married for a few years and do not have children together, this is a common route to take. Each spouse can then go their separate ways, finding a new place to live with the money that they earned through the sale.
Contact our Joliet Divorce Lawyers for Help
Dividing marital assets typically leads to the most contention throughout the divorce process. Both emotionally draining and financially contingent, deciding how to divide the marital home is never an easy task. At The Foray Firm, we have a team of legal professionals who can guide you through every step of the divorce process. Our attorneys are dedicated to helping you come out on the other side of your divorce with what really matters to you. If you are considering divorce, contact our Will County property division attorneys at 312-702-1293 to discuss your situation.
Source:
https://www.zillow.com/sellers-guide/divorce-selling-house/