What Unique Issues Do LGBTQ Couples Face in Divorce?
Posted on August 14, 2020 in
Divorce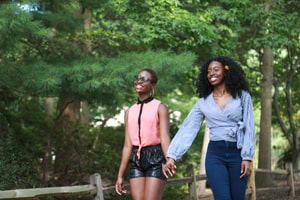 In June 2015, history was made as the U.S. Supreme Court ruled that same-sex couples in every state had the legal right to marry. Illinois had already legalized same-sex marriage the year before. Despite only gaining the legal right less than a decade ago, many LGBTQ couples considered themselves married, or life partners, long before Illinois passed its legislation. A lack of legal recognition may not have kept same-sex couples from being together, but it did prevent them from having the legal rights given to married couples. The legalization of same-sex marriage, unfortunately, did not remove all discrepancies that exist between heterosexual spouses and same-sex spouses. If you are a member of the LGBTQ community and wish to file for divorce, there are a few unique circumstances that you may experience.
The Length of the Marriage
Many LGBTQ couples have been together for much longer than their marriage certificate says. Couples who have been together for decades, but only legally married for the past five years, may have difficulties during the asset division process and alimony determination. Illinois is an equitable division state, meaning that property is divided fairly but not necessarily equally. External factors will be taken into consideration when determining who gets what. For couples who have been together for decades but have legal recognition of the marriage for only the past few years, property that they purchased together before getting legally married may not be considered marital property. Similar discrepancies exist when determining who will pay spousal maintenance. The number of years that you are legally married plays a significant role in how much is paid and how long the payments will last. Without proof of your decades-long relationship, you may have difficulties obtaining proper maintenance amounts.
Parenting Determinations
Divorcing parents will have to spend time formulating a parenting plan, determining who the primary caregiver will be, and deciding how much child support will be paid. If you and your spouse are involved in a collaborative divorce, then you may be able to make these decisions between each other. However, if you are seeking divorce litigation, the judge will make decisions about your allocation of parental responsibilities. Depending on who the biological parent is, they may be granted primary parenting time with the child simply based on their biological connection, not their parenting skills. If you are not the biological parent and never formally adopted your child, the judge can make the decision to grant your co-parent full parental responsibility and give you very few legal rights as a parent.
Contact a Joliet Divorce Attorney for Help
The complexities behind divorce law are further amplified with same-sex couples. Aside from the relationship and marriage time discrepancies that exist for LGBTQ couples, it is also possible for discrimination to leak its way into the divorce proceedings despite the court's obligation to remain impartial. At The Foray Firm, we recognize that protecting these rights is not always easy, and our experienced team is equipped to help LGBTQ families and couples address any issues that may arise. Attorney Masah S. SamForay is prepared to fight tirelessly on your behalf. Contact our Will County divorce lawyers at 312-702-1293 to discuss your case.
Sources:
https://phys.org/news/2019-05-landscape-lgbtq-divorce.html
https://www.cnn.com/2013/05/28/us/same-sex-marriage-fast-facts/index.html