What To Do When Your Spouse Will Not Play Fair During Divorce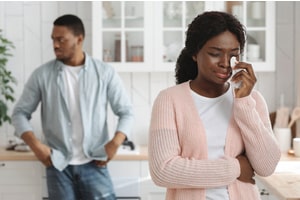 Divorce can bring out the worst in people. When a divorce is not amicable, each party is trying to prove that they are more responsible, a better parent, and a better spouse. Unfortunately, some people will resort to trying to throw their spouse under the bus in an effort to get a better result for themself. Others will resort to flat-out lying to the court or even falsifying evidence. Some will make ridiculous demands that you know are completely unfair. Being the spouse whose name is getting dragged through the mud by a vindictive spouse can be a humiliating and infuriating experience. However, retaliating in kind is not always the right solution. If your spouse is refusing to play fair during your divorce, it is important that you work with an aggressive and experienced divorce lawyer. The Foray Firm has helped many people who are in this position.
Tips for Handling Divorce When Your Spouse is Playing Dirty
Maybe your spouse is claiming that you abused them or your children when you absolutely did no such thing. Maybe they have brought up an old misdemeanor on your record that has nothing to do with the marriage or your ability to be a good parent. Or, they could have done something truly unfair like draining your joint bank account on their way out the door. Whatever type of unfair play your spouse is engaging in, know that they are not likely to succeed. Some helpful tips for handling this type of situation include:
Be honest - It may be tempting to stoop to your spouse's level and try to fight lies with more lies. But this approach is likely to make things worse rather than better. Remember that judges in family courts have seen a lot of divorce cases and can often spot a dishonest party a mile away. It is also extremely important that you are completely open and honest with your attorney, even if it might be a bit embarrassing. Your lawyer cannot do their job if they do not have accurate information.

Avoid social media - If your spouse is saying horrible or untrue things about you, you may feel that you need to respond in turn or at least try to get a message out to your social circle to clear your name. However, posting an angry rant on social media is not going to make you look like the good guy no matter what.

Be patient and stay calm - The truth is going to come out sooner or later. Your spouse is unlikely to prevail based on half-truths or manipulation.
Going through a divorce is even harder when your spouse refuses to play fair. During the process, you will have to stay strong and be careful with what you say and do. Having a strong attorney at your side can help immeasurably.
Contact an Illinois Divorce Attorney
The Foray Firm can help you handle your contentious divorce. Our experienced Markham divorce lawyers are skilled at preventing a dishonest spouse from taking advantage of our clients during a divorce. Call 312-702-1293 to schedule your initial consultation.
Source: https://pairedlife.com/breakups/Lies-During-a-Divorce-Settlement