What to Do If You Are the Victim of Stalking in Illinois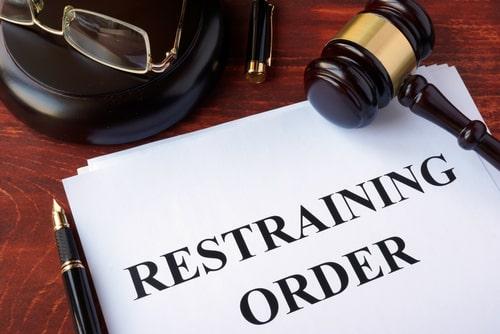 Domestic violence and abuse can take many different forms. Abusers often use intimidation and psychological manipulation to control their victims. Sometimes, this takes the form of stalking. If you have been the victim of stalking, you know just how frightening it can be. Stalking is considered a criminal offense in Illinois. If you have been the victim of stalking during a divorce or other family law issue, you should know that there are certain legal protections available to you. A "Stalking No Contact Order" is a legally enforceable court order that prohibits a stalker from contacting or coming near the victim.
What Does Illinois Law Consider Stalking?
Stalking is defined by Illinois law as repeatedly contacting or following someone in such a way that the person fears for their safety or the safety of someone else and makes the person suffer emotional distress.
Stalking may involve repeatedly:
Showing up at someone's workplace or school without that person's consent
Lurking outside someone's home
Using cameras or microphones to record someone without their permission
Sending unwanted text messages or phone calls
Calling the person even after being told to stop calling
Hurting someone's pet
Vandalizing property
Leaving unwanted "gifts" on someone's property
Making threats
Benefits of Getting a No Contact Order
The terms "restraining order" or "protection order" are sometimes used to refer to a no-contact order, however, it is important to note that there are several different types of court orders that may benefit a victim of stalking or domestic violence.
A Stalking No Contact Order may prohibit the stalker from:
Following you
Showing up at your home or workplace
Calling, texting, or otherwise contacting you
Entering your property
Possessing or buying a firearm
You may wonder what happens if the stalker violates the court order and contacts you anyway. If this happens, you should immediately call the police. Violating a no-contact order is a criminal offense. The stalker may face jail time and heavy fines. Furthermore, a no-contact order is a crucial piece of evidence in a family law case such as a divorce or child custody dispute. It creates an official record of the stalker's behavior. Often, a no-contact order is the first step in escaping an abusive or threatening relationship.
Contact a Joliet Domestic Violence Lawyer
If you have been the victim of stalking, do not tolerate this unlawful behavior. Contact a Will County family law attorney from The Foray Firm for help taking legal action against the stalker. Call us at 312-702-1293 for a confidential consultation.
Source:
https://www.ilga.gov/legislation/ilcs/ilcs3.asp?ActID=3123&ChapterID=57