What Needs Updating After My Illinois Divorce is Finalized?
Posted on November 25, 2020 in
Divorce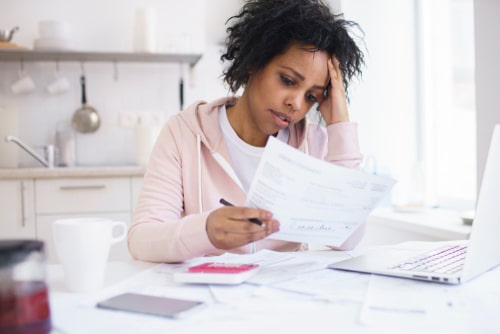 The legal process of divorce can sometimes make you feel like you are drowning in paperwork. Decisions need to be made regarding spousal maintenance, the division of marital assets, parenting plans, and more, and along with these decisions comes a significant amount of legal paperwork and signing on the dotted line. But, what about when your divorce is finalized—what else needs to be done? Unfortunately, the life updates do not stop when your divorce is all said and done, and the following will need to be adjusted to reflect your new future as a single adult.
Emergency Contacts
Whether it is your kids' contact information at school or your own personal emergency medical contact, it is important to update this information to be relevant to your current life rather than your old one. Emergency contacts can often get overlooked until an actual emergency is happening, in which case it may be too late to provide the new information.
Tax Information
As a married individual, there are a number of tax benefits allotted to you. Once your divorce is finalized, your tax information will be changed to reflect your new relationship status. For those who have gotten divorced in the past year, you may be able to write off some of the divorce settlement fees when tax time comes around, including spousal and child support. Your attorney should provide you with an itemized list of performed services to attach to your tax documents for proof of your listed exceptions.
Beneficiaries
For those who have an estate plan set in place, it is imperative to update the details of your will or trust immediately following your divorce. Spouses are typically listed as beneficiaries, and if you forget to remove their name from your will, the situation is likely to become very complicated upon your death. Your estate plan and death likely seem far out of reach, but in the event of a sudden illness or accident, failure to update your estate plan can leave your surviving family members with many unanswered questions about what to do with your assets.
Financial Accounts
The division of assets is a key component of the divorce process, and you are likely already aware of what is considered yours and what your former spouse will be keeping. You may, however, still have a bank account or two that have both of your names listed. Any debit/credit cards or bank accounts that you share should be closed, and your funds should be placed in a personal account to avoid any further arguments or commingling of finances.
Contact a Will County Divorce Attorney
Divorce involves much more than just changing your relationship status, and a bulk of the process requires completing legal paperwork and updating your personal information. These additional steps can feel overwhelming, and you may accidentally overlook something that needs updating, leaving your former spouse listed for years to come. At The Foray Firm, we guide our clients through the legal process and provide them with advice about what their next steps should be. Our legal team understands the stress that can come with divorce, which is why we assist you in all areas possible. If you are considering divorce, contact our Joliet divorce lawyers at 312-702-1293 for help.
Source:
https://www.everplans.com/articles/everything-you-need-to-get-organized-during-and-after-a-divorce