What Is a Firearms Restraining Order, and How Can I Get One in Joliet?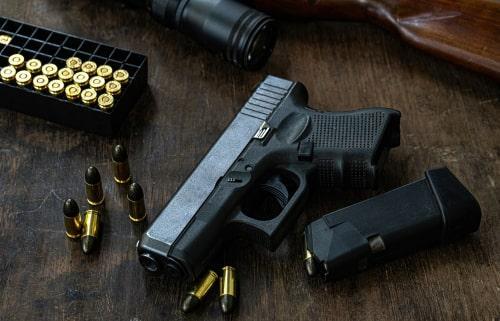 Guns are powerful tools that can be used for many different purposes. Unfortunately, sometimes individuals living in Illinois use firearms to threaten, hurt, or intimidate family members and intimate partners in terrifying acts of domestic violence. People using firearms unsafely may even be a threat to themselves. When misuse of firearms becomes serious enough that gun violence may be an imminent threat, a Firearms Restraining Order (FRO) is a type of order of protection that is available in Illinois.
What Is a Firearms Restraining Order?
Illinois enacted a law beginning January 1st, 2019, called the Firearms Restraining Order Act. This act allows someone's family, parents, roommates, or anyone else who lives in the same house to petition for a court order prohibiting that person from owning or buying guns for up to six months. Law enforcement can also petition for a FRO.
Unfortunately, after many fatal shooting incidents, family members and friends of the shooter have often observed warning signs from the perpetrator that they might harm themselves or others. Although it is hard to believe that someone you know and love could do such a thing, acts of gun violence happen every day, and missing the signs can have tragic consequences. Here are common warning signs that someone may be in crisis:
Withdrawing socially from family, friends, and intimate partners
Having persistent thoughts of self-harm or harming others
Making direct threats or expressing a threat as a plan
Someone (a petitioner) who hopes to get a FRO issued against someone else (a respondent) must fill out the appropriate forms, along with an affidavit stating that the respondent poses a significant threat by having firearms and describing the firearms the respondent may have. A judge will review petitions for FROs and determine the level of danger. If the evidence suggests there is an imminent threat, the judge can issue a 14-day emergency FRO before holding a hearing to determine whether the emergency FRO should be extended for up to six months. Once the FRO has been issued, the judge will also issue a search warrant so the local police can find and remove the respondent's weapons.
Guns and Intimate Partner Violence
Nearly one million women in the U.S. have been shot or shot at by an intimate partner, and more than half of women who are killed by their intimate partner are shot to death. Women are five times more likely to be killed when their abuser has a gun. These statistics are unpleasant, but they underline how important it is to take threats of gun violence seriously. If you fear you are at risk of intimate partner violence, an experienced family law attorney can help you file for orders of protection to help keep you safe.
Meet with a Joliet Firearms Restraining Order Lawyer
The circumstances that lead a person to believe that a firearms restraining order may be necessary are often frightening and confusing. At The Foray Firm, we work hard to protect victims' rights and can help pursue any kind of restraining order that is necessary. Schedule an initial consultation with one of our Will County restraining order attorneys and learn more about your options. Call us today at 312-702-1293.
Sources:
https://www.ilga.gov/legislation/ilcs/ilcs3.asp?ActID=3877&ChapterID=39
https://efsgv.org/learn/type-of-gun-violence/domestic-violence-and-firearms/