What Happens to the House During an Illinois Divorce?
Posted on August 17, 2020 in
Divorce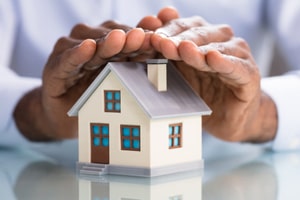 Looking back on your life with your soon-to-be ex-spouse, it can be emotional to imagine the big steps that you have taken together — buying your first home, moving in together, and making memories under its roof. For many, homes can be a symbol of love, family, and security. For those considering divorce, their home can still represent all of these things, which makes it difficult to determine what you should do with it. Is one of you adamant about keeping the home or are you both looking for a fresh start? Depending on you and your spouse's circumstances, there are a number of options available to you during the asset division process.
Equitable Division
Illinois is an equitable division state when it comes to marital property division. In other words, you and your spouse's belongings will be divided fairly, but not necessarily equally. A number of factors, such as each spouse's income and savings, will be considered when determining who gets what. For most couples, their home is their largest asset, making it a prized possession during asset division. Couples involved in a collaborative divorce can determine how they would like things to be handled, while those involved in litigation will have a judge make this decision for them. Regardless, there are a few common options available if your intention is to keep the house and not sell it.
Divide the Large Assets
For couples that have a number of large assets, such as a vacation home, expensive cars, or a large stock portfolio, they may decide to allot certain assets to each other. One spouse gets the marital home, while the other gets the vacation home. Since one spouse is typically more inclined to keep the marital home than the other, this can often be an easy decision to make. If you and your spouse have kids, the custodial parent will usually stay in the home with their kids, while the other parent finds a new place to live.
A Buyout
When the home is the largest asset in your marital property portfolio, the spouse who intends on continuing to live in the home may buy out the other spouse's half of the house. This way, both spouses get a "cut" of the asset while the marital home remains in one of their hands. If you intend on buying out your spouse, you should get a home appraisal done to ensure that you are paying the current market value price, not your original purchase price.
Continue to Co-Own
As crazy as it may sound, some spouses continue to jointly own their marital home. This may include both spouses continuing to cohabitate under its roof, one spouse staying in the marital home while splitting the house's costs, or renting out the home with both spouses profiting from the proceeds. Co-owning the home may not work for everyone because it keeps you financially connected to your former spouse and requires continued cooperation. Any late or missed payments will affect both of your credit scores.
Contact a Joliet Divorce Attorney Today
You may not have thought about all of the details before making the decision to file for divorce. How will you live off one income? What will your parenting look like? Where will you live? Divorce comes with an overwhelming number of decisions, leaving many unsure of where to turn for help. The compassionate team at The Foray Firm assists our clients with every step of the divorce process. From what to do with the marital home to when you will look after your kids, our Will County divorce lawyers are here to help. Contact us at 312-702-1293 to schedule your initial consultation.
Sources:
https://www.zillow.com/sellers-guide/divorce-selling-house/
https://www.theguardian.com/money/2013/feb/15/divorce-what-happens-to-the-family-home