What Happens If I Cannot Afford to Pay Spousal Support?
Posted on February 26, 2021 in
Divorce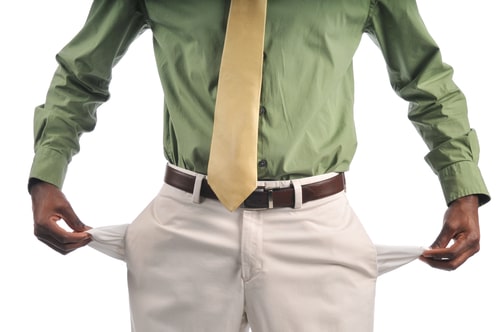 The prospect of getting a divorce can be daunting, not only because of the major life changes it will bring, but also because of the many expenses associated with the process. You may be concerned about how the divorce will affect your financial stability, especially if you are ordered to pay spousal support, otherwise known as alimony or maintenance. You should know that an attorney can help you avoid financial hardship related to a spousal support order both during and after the divorce process.
Will I Be Ordered to Pay Alimony?
Many people are under the assumption that alimony is a part of every divorce resolution, but in Illinois, this is not the case. You will not automatically be ordered to pay spousal support just because you are getting divorced, nor simply because your spouse asks for it. Furthermore, spousal support is not used as a punishment for something that either spouse did to damage the marriage, so you do not need to worry about your past behavior influencing the court's decision on this matter.
Illinois spousal support is instead typically based on a spouse's need, such as when they are unable to support themselves or maintain their accustomed standard of living on their own after the divorce. If your spouse is financially secure, it is unlikely that you will be ordered to pay support. Similarly, if you and your spouse both have limited means, the court may determine that a spousal support order is unwarranted. When support is ordered, the amount is usually based on a calculation involving a percentage of each spouse's income, which may protect you from an order that is beyond your means.
What If I Am Struggling After the Divorce?
If your divorce is already finalized, you may have been ordered to pay spousal support in an amount that was manageable at the time, only to find that recent changes to your financial situation have made your court-ordered payments more difficult to afford. Perhaps you have become involuntarily unemployed, or your other expenses and financial obligations have increased significantly.
In such cases, it is important to do everything that you can to fulfill your payment obligations so that you avoid charges of contempt of court. However, it is often possible to work with your former spouse or petition the court for a modification to the order that takes into consideration your present circumstances and makes your payments more manageable. If a modification is approved, it can even be backdated to the filing date, providing you with additional financial relief.
Contact a Joliet, IL Divorce Lawyer
At The Foray Firm, we can help you protect your interests in the divorce process to avoid a spousal support order that would cause you hardship, and we can represent you in modification proceedings to obtain much-needed relief after the divorce. Contact us at 312-702-1293 today to speak with an experienced Will County family law attorney who can assist with your case.
Sources:
https://www.ilga.gov/legislation/ilcs/documents/075000050k504.htm
https://www.ilga.gov/legislation/ilcs/documents/075000050k510.htm