What Can I Do If My Child's Other Parent Is Not Paying Child Support?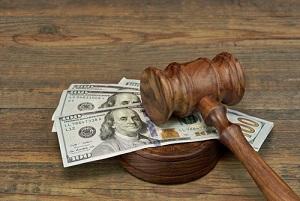 When parents get divorced, there are a number of additional concerns that are unique to their situation. Both you and your co-parent will need to decide who will care for your child when, what parental responsibilities you will each take on, and how much child support will be provided from one parent to another. Most divorcing parents will have some form of child support order assigned to them, unless the parenting is 50/50 and the parents have almost identical incomes. How frequently does this happen? Not very often.
Child support orders are meant to ensure that the parent with less parenting time is financially supporting their child, even if they do not care for the child as frequently as their co-parent. Unfortunately, child support payments do not always go as smoothly as they should, and your former spouse may not be meeting their payment deadlines each month. If this is the case, there are a few ways to enforce the financial assistance with the help of the court.
Determining the Amount Owed
Before any legal enforcements can be made, a judge must have proof of how much child support has been paid and how much is still owed. Finding documentation of these payments is dependent upon how the support is paid. For those who make payments through the Illinois State Disbursement Unit (SDU) or circuit court's office, these two offices can provide a list of payments that have already been made and the amount still owed by the paying parent. It is important to keep your own documentation of these payments, in order to compare your records with those from the SDU or circuit court. If your co-parent simply pays you personally on a monthly basis (this is relatively uncommon), you will need to present your own evidence of the missing payments. From there, you can determine how much is still owed to you.
Options of the Court
If it is found that your co-parent is indeed failing to uphold their child support obligations, there are two options that are typically selected by the court. In order to place the owed finances directly into the hands of the receiving parent, the court may decide to send a Notice to Withhold Income to the paying parent's employer. This notifies the employer to take the ordered child support directly out of the parent's paycheck and send it to the SDU. The SDU will then send the money to the receiving parent without the paying parent ever touching the funds. While it is typically ordered that the paying parent send a portion of their paycheck directly to the receiving parent, a Notice to Withhold will hold the paying parent further accountable by notifying their employer.
The court may also decide to hold the paying parent in contempt of court for their late payments. Depending on the number of payments that are delayed as well as the parent's financial situation, the paying parent could face fees or even jail time for their lack of cooperation. This typically only becomes a possibility when the paying parent is failing to cooperate despite previous conversations about the matter or court intervention.
Contact a Will County Family Lawyer for Help
Being a single parent is a difficult endeavor to take on. Even if you have a co-parent, the physical, emotional, and financial demands of parenting on your own can be challenging. Custodial parents often rely on child support to meet their kids' needs, and the legal team at The Foray Firm is here to help you secure your rights to this financial assistance. Our firm fights tirelessly on behalf of our clients, including the enforcement of your agreement after your divorce has been finalized. For help obtaining your owed child support, contact our Joliet family attorneys at 312-702-1293 today.
Source:
https://www.ilga.gov/legislation/ILCS/ilcs3.asp?ActID=2089&ChapterID=59