What Are My Illinois Parenting Plan Options?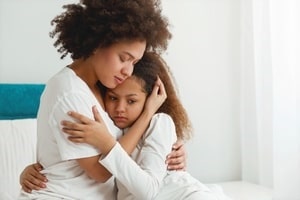 Many people do not realize the number of steps included in the divorce process, and this number only increases when children are involved. While many may think dividing your belongings is the most difficult portion, formulating a parenting plan can often create the most conflict between divorcing couples. Learning to "share" your child with your ex when you do not live together is difficult for every parent. From the outside, it may seem obvious how you should divide the parenting time; however, this can change during the divorce proceedings. Understanding what is included in a parenting plan and what the various options are is a good idea before stepping into your legal meetings.
What Is in My Plan?
There are numerous details included in parenting plans, many of which you may not even think about before they are brought up in court. The first determination that must be made is how you will allocate your parental responsibilities to your children. Will you and your former spouse have shared parenting or will one of you take on all of the parenting responsibilities? If you decide to have shared responsibilities, both parents will have the ability to make decisions for your child. Outlining your rights to medical and health care information and authority is also important. This may be something that you take for granted as a married couple; however, when you divorce you must designate who has access to medical information, who can make these decisions, and who will provide your child with healthcare. Aside from these legal decisions, some co-parents will include parenting guidelines in their plan that lay out the details about how they will raise their children together even if it is under different roofs.
What About Scheduling?
The information that parents are most concerned about throughout this process is creating their parenting schedule. This can be uncomfortable for some, especially those who are inclined to having their children under their roof at all times. There are many ways in which you and your co-parent can divide your time, some of the most common being:
50/50: Parents looking for an even split will want to consider a 50/50 schedule. This may include alternating parenting weeks or spending a set number of days with each parent one week and reversing it the following week. In other words, the child will spend four days with one parent and three days with their other parent then will do the opposite the following week.

60/40: Sometimes parents wish to keep their children with one parent during the school week and the other parent on the weekends. This would be considered a 60/40 plan. The child may spend Monday through Thursday night with one parent and Friday through Sunday night with the other. This is a good idea for those who believe consistency is best during the school week.

80/20: For co-parents who wish to have one parent keep the child most of the time, this is a good option. An 80/20 plan would have the child stay with one parent the majority of the time, visiting their other parent every other weekend.
Call a Will County Divorce Lawyer
As is the case with any area of divorce, determining your future parenting plans can bring out the worst in soon-to-be divorcees. Their emotional connection to their child can make them become overly protective of their kids and extremely defensive towards their former spouse. At The Foray Firm, we work with both mothers and fathers to ensure that your relationship with your child remains intact. Our attorneys have experience working with cooperative parents as well as those who cannot come to a resolution on the matter. If you have children and are considering divorce, contact our Joliet parenting plan attorneys at 312-702-1293 for help today.
Sources:
https://www.custodyxchange.com/articles/parenting-plan.php
https://www.custodyxchange.com/examples/schedules/