Unique Assets That You May Need to Divide in Your Illinois Divorce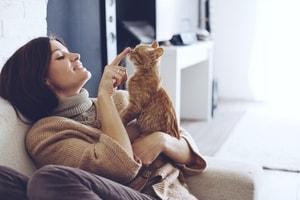 Being married, even for just a few years, can leave you and your soon-to-be ex with a mess of tangled assets, which can be stressful when all you want is for the divorce to be over with. Illinois courts support the idea that divorces work best when the couple comes to agreements for issues on their own, although that is not always possible. Illinois judges will first make you and your spouse attend mediation sessions to try to work out the details of your divorce, but you will end up in court if it does not go as planned. The process of dividing your property can become lengthy, especially since you have to address almost everything you and your spouse own together or separately – even the not-so-common assets.
Physical Items
Physical assets are those that you can see, feel and touch. Typically, when most people think of property division, they are thinking of physical assets, which can include:
Pets or other animals: Prior to 2018, Illinois treated pets much like property was – whoever contributed the most financially to the animal usually ended up keeping it. Now, pets are treated more like children and a judge can decide who to place the animal with, based on the relationship between the animal and each spouse and the wellbeing of the animal. Pets are still one of the more contentious issues in property negotiations.

Collections or other mementos: Items such as photographs and home videos are invaluable and can be highly fought over in property division. With today's technology, making copies of these things is fairly easy, though having the originals is another matter. Collections can also be fought over, especially since many collectible items are worth a lot of money.

Gifts given to each other: Items that were given as gifts before you were married – such as the engagement ring – are not subject to division. However, any items you may have given as gifts while you were married are fair game.
Abstract Assets
These assets are sometimes overlooked because they are not technically physical things. Just because something cannot be touched or felt does not mean that it lacks value. Intangible, yet valuable assets that you should not forget include:
Intellectual property: If you or your spouse have copyrights, royalty rights, patents or trademarks, these should be divided when you divide your property. Even if they are not worth much now, they may be worth more in the future.

Frequent flyer miles or rewards points: These can be easily overlooked, but they should not be. Rewards points and frequent flyer miles are not physical assets but can be used to purchase real items, such as plane tickets. Splitting up your rewards is only fair.

Memberships: Another rather abstract asset is memberships to places such as country clubs or golf clubs. These places often require substantial annual dues and expensive initiation fees, which make them valuable things.
Have Questions About Property Division? A Will County Divorce Lawyer Can Help
The process of dividing your marital assets can be long and confusing, but a Joliet, Illinois, property division attorney can help make it a little easier. At The Foray Firm, we can help you make sure you are getting everything that you deserve out of your marriage while maintaining the assets that rightfully belong to you. If you have questions about property division or other areas of the divorce process, call our office at 312-702-1293 to schedule a consultation.
Sources:
https://www.forbes.com/sites/jefflanders/2013/10/16/divorcing-women-dont-forget-these-marital-assets/#4913e6561195
http://www.ilga.gov/legislation/ilcs/ilcs4.asp?DocName=075000050HPt%2E+V&ActID=2086&ChapterID=59&SeqStart=6100000&SeqEnd=8350000